Google Buys LiftLabs and their Anti-Tremor Parkinsons Tech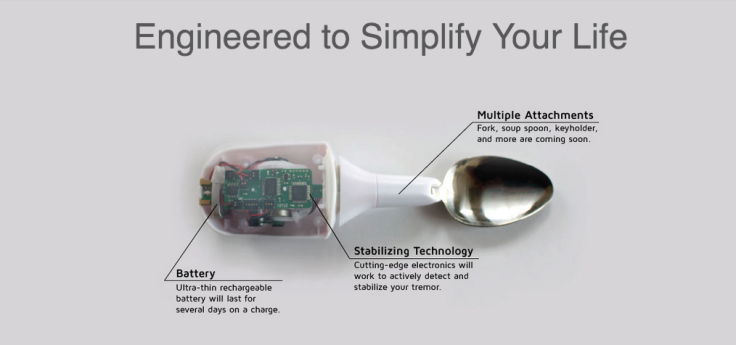 Google has acquired Lift Labs, a biotech company that has created a spoon that uses vibrations to fight the tremors of Parkinson's disease, making it easier for sufferers to eat.
The LiftLabs product is called Liftware, a spoon that uses vibrations to counteract the tremors brought on by Parkinson's disease. This utensil will serve to enable easy and comfortable eating for sufferers.
The company will be integrated into Google X, the tech giant's branch for developing innovative, world-changing tech. Other X companies include driverless cars, and aircrafts that generate wind energy.
LiftLabs will join X's Life Sciences division, and is set continue to make and sell the product.
This is the just latest example of Google's mission to ameliorate the human condition, following its purchase last year of Calico – a firm developing medication to prolong the human lifespan.
Similar to the LiftLabs smart spoon, Google X recently announced contact lenses that measure glucose levels in tears for people with conditions such as diabetes. It will partner Swiss pharma company Novartis to manufacture the contact lenses.
"We're going to explore how their technology could be used in other ways to improve the understanding and management of neurodegenerative diseases," Google said.
Google co-founder Sergey Brin, who oversees the X initiative, may be the driving force behind the company's move into medicinal tech, according to the New York Times. Brin's mother has Parkinson's, and it is said he has a genetic mutation that gives him a higher chance of developing the disease.
Lift Labs said: "We will continue to sell our Liftware system, and Google will enable us to reach even more people living with Parkinson's or essential tremor who could benefit from using tremor-cancelling devices every day."
Google did not disclose financial terms of the deal.
© Copyright IBTimes 2023. All rights reserved.