Brazilian judge ruled Google must take down content from the video sharing site YouTube and ordered a senior executive to be detained for questioning by the police.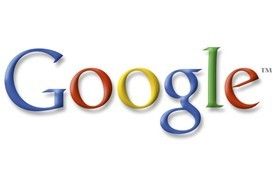 Google's senior executive in Brazil, Fabio Jose Silva Coelho, has been detained and questioned by police in Sao Paulo, following the company's refusal to heed a judge's order demanding the removal of a political video from YouTube.
Coelho was apprehended after Google failed to take down a video which claimed a mayoral candidate in the town of Campo Grande has committed criminal offences.
The video reportedly violates Brazil's 1965 election code, which states that advertisements cannot offend the dignity or decorum of candidates. However Google rejected responsibility for third-party content posted on the site.
Coelho has now been released after agreeing to cooperate with the ongoing investigation, although Google is appealing the charges held against him.
It is not yet clear whether the video has been removed from YouTube.
This is not the first time one of Google's executives in Brazil has been held responsible for the company's actions. An electoral judge in Paraiba, in the north east of the country, also ordered the detention of a senior executive because videos on YouTube violated electoral laws. This decision was overturned last week.
In a separate case, announced within hours of Coelho's detention, another Brazilian judge has ordered Google to remove the anti-Islamic film Innocence of Muslims, which has sparked violent reprisals in several Arab and African countries.
This spate of cases has sparked widespread debate in Brazil about third-party content and the responsibility held by platforms such as Google and YouTube over such material.
During a talk between Google and Facebook at the Wall Street Journal's Tech Café, David-John Collins, Google's head of corporate communications and public affairs in the UK, explained that YouTube relies on its user community to report suspect content, and the site then makes decisions about whether the video warrants removal or not.