Google Doodle Celebrates International Women's Day
Google is celebrating International Women's Day with a new doodle.
As you can see from the images below, the 'G' in the latest unique Doodle from Google represents the symbol of women, while 'o' is marked with a yellow flower. The doodle looks colourful in various shades including red, yellow, green and a purplish tinge.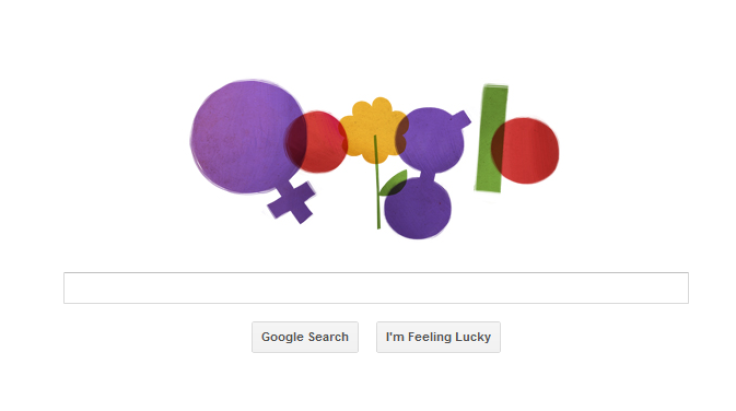 An International Women's day has been observed since in the early 1900s. The women's day was established by Socialist International, meeting in Copenhagen in 1910. In 1911, the first International Women's Day was observed in several countries including Austria, Demark, Switzerland Germany, according to the International Women's Day website.
In 1977, the UN General Assembly adopted a resolution proclaiming a United Nations Day for Women's Rights. The United States allotted the whole month of March as Women's History Month.
In some countries men follow the tradition of honouring their mothers, wives, girlfriends and colleagues with flowers and small gifts. Countries including China (women only), Cuba, Belarus, Cambodia, Afganistan, Ukraine have declared Women's day as a national holiday.
Several events will be held across the world to support women's causes and to celebrate their achievements.
© Copyright IBTimes 2023. All rights reserved.