If you were looking for ways to create, store and access data on different devices and from various locations, then you are spoilt for choice as innumerable online storage apps and services in the market are calling for your attention. In the fast changing lane of the cyber-world, it is quite convenient to store your data on a virtual cloud and forget carrying data-storage devices such as pen-drives, portable hard drives and optical discs.
Here is a rundown of the top four Cloud storage services available...
Dropbox
Launched way back in 2008, Dropbox is a simple yet useful cloud storage service that suits all kinds of users including the less tech-savvy. Till date, Dropbox claims to have 50 million users worldwide.
Recent reports suggest Apple intended to acquire Dropbox before its own storage service - iCloud - hit the market. However, quite surprisingly Dropbox refused the offer, according to the Hindustan Times.
Dropbox offers a simple and easy interface with minimal hassle for file-sharing across groups and individuals. Just registering for an account fetches you a decent 2GB of space on its Cloud, which can then be upgraded with simple referrals to your friends. You can also buy additional storage space - up to 100GB - for a monthly rental of $19.99.
These prices are expected to come down, thanks to Google Drive's aggressive pricing strategy. The new single-click sharing service from Dropbox gives users quick and easy access, straight from a Web browser.
Intuitive and simple; multiple app support through Dropbox integration; native apps support for Windows, Mac, iOS and Android.
Expensive compared to other services such as Google Drive.
Google Drive
Google's Cloud storage service has been hogging the limelight and fuelling rumour mills for quite some time. There was little doubt the search engine giant had the resources to create this service and eventually it did, basing it on the "Google Docs" concept with added features and Cloud-sharing capabilities.
What's in a Google Drive?
Google Drive offers all the basic functionalities found on typical Cloud storage services. It includes native apps support on Windows and Mac, which can be used with a simple drag-and-drop technique to store files in your account.
The standout feature is deep platform integration of the service with all major Google products, such as Google+, Android, Gmail and other Google services requiring transfer or sharing of files. Google Drive offers 5GB of free space on registration.
It supports up to 30 different file formats in a web browser, offers cheaper storage plans and provides deep integration with Google products.
No support for iOS apps yet and the Android app does not support streaming content.
SkyDrive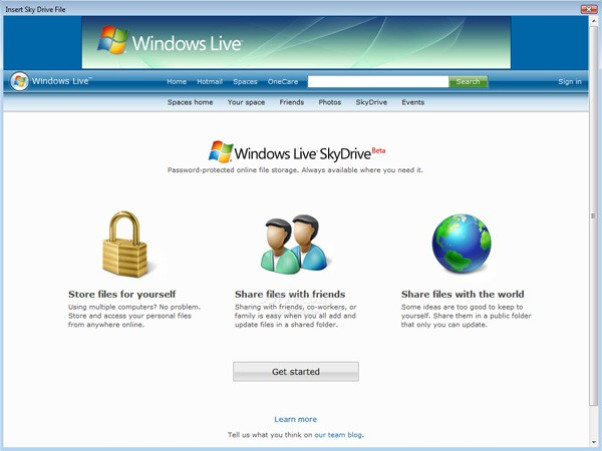 Microsoft's SkyDrive was launched in 2007 but it failed to be user-friendly until recent updates.
The Cloud service offers 7GB worth of free storage, which is way higher than both Google Drive and Dropbox. It syncs perfectly with Microsoft products including Word, Excel and also PowerPoint. The new SkyDrive update enables users to create, edit and share documents seamlessly using a web browser. Although Google Drive offers similar functionality, it does not integrate directly with MS Office products yet.
SkyDrive offers a complete cloud experience and works in a similar manner to Apple's iCloud. Its functionality, however, is limited to Windows users. The advent of Windows 8 later this year is expected to expand SkyDrive's availability to a much larger audience, if Microsoft provides deep integration of its Cloud storage service within the operating system.
It includes 7GB of free storage space, support for mobile apps, media streaming, collaboration and password-protected files.
No support for sharing on the native app for Mac.
iCloud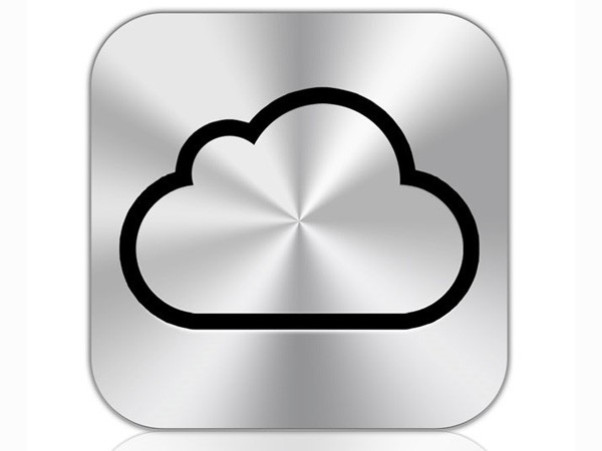 According to the late co-founder and CEO of Apple - Steve Jobs - iCloud translates to three simple words - "it just works", reports Hindustan Times. The service, however, just does not compare well with the likes of Dropbox, except for syncing simple documents.
Similar to SkyDrive, iCloud offers a slick and seamless experience for Mac users, with deep integration across all Apple products including Pages. It supports impressive file-syncing capabilities with portable devices such as iPhone, iPad or iPod Touch.
The iCloud offers 5GB of free storage space for starters and also supports media streaming capabilities. In addition, iCloud enables users to store and stream music, photos, documents and other files wirelessly to other devices.
Deep Integration with Apple products and mobile apps.
Lacks common features in typical cloud storage apps and services such as Dropbox, Google Drive.