Google, Facebook, Microsoft and Twitter are calling on the US government to be more open about the user data requests it makes to tech companies.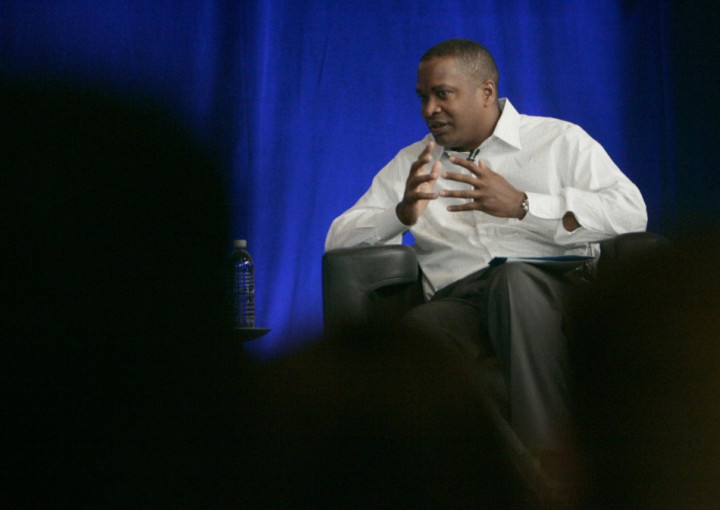 Google, Microsoft and Twitter all currently publish annual transparency reports detailing requests from governments around the world for information about their users. However these reports do not include requests issued by under the highly secretive Foreign Intelligence Surveillance Act (FISA) or national security letter (NSL) requests.
Under the terms of such requerts from the National Security Agency (NSA) or the FBI have no choice but to comply and hand over the data requested, while also being prevented from revealing it has done so.
It is these requests which Google, Microsoft, Facebook and Twitter are now calling on the US government to make public.
Google, Microsoft and Facebook are all part of the US government's covert Prism programme according to top secret documents leaked by NSA-employee Edward Snowden last week - and all three are now calling for the US government to allow them reveal the extent of requests made for customer information.
Prism
The documents leaked by Snowden last week - or at least the five published so far - suggest that Prism is a programme used by the NSA which gives operatives unrestricted access to the servers of the companies involved.
In the wake of the revelations the companies are scrambling to maintain trust, initially denying that such unrestricted access exists and now calling for more transparency.
On Monday Google's chief legal officer David Drummond sent a letter to the US attorney general Eric Holder saying that over the past 15 years Google had worked hard to earn its customers' trust, and in order to be able to maintain this trust it wants the US government to "make it possible for Google to publish in our Transparency Report aggregate numbers of national security requests, including FISA disclosures-in terms of both the number we receive and their scope."
Facebook, which currently doesn't publish a transparency report of any kind, weighed into the debate with a statement from its general counsel Ted Ullyot, saying it "would welcome the opportunity to provide a transparency report that allows us to share with those who use Facebook around the world a complete picture of the government requests we receive, and how we respond.
"We urge the United States government to help make that possible by allowing companies to include information about the size and scope of national security requests we receive, and look forward to publishing a report that includes that information."
"Understand and debate"
Microsoft joined in on Tuesday:
"Permitting greater transparency on the aggregate volume and scope of national security requests, including Fisa orders, would help the community understand and debate these important issues," Microsoft said in an emailed statement to the Reuters news agency.
Completely agree with @google, @senjeffmerkley & others—we'd like more NSL transparency and @twitter supports efforts to make that happen

— Alex Macgillivray (@amac) June 11, 2013
Twitter is not part of the Prism programme according to the leaked slides, having reportedly turned down a government request to join, but its chief lawyer, Alex Macgillivray tweeted on Tuesday that he agreed with Google's sentiments and that Twitter "would like more NSL transparency and @Twitter supports efforts to make that happen."
The details of how the Prism programme really works are still unclear, with the leaked documents suggesting one thing and the companies involved suggesting something completely different but the Guardian journalist who broke the story, Glenn Greenwald, has promised "more significant revelations."