Google is believed to be broadening its catalogue of hardware products and developing an Android-powered games console, a smartwatch, and a replacement for the failed Nexus Q media streaming device.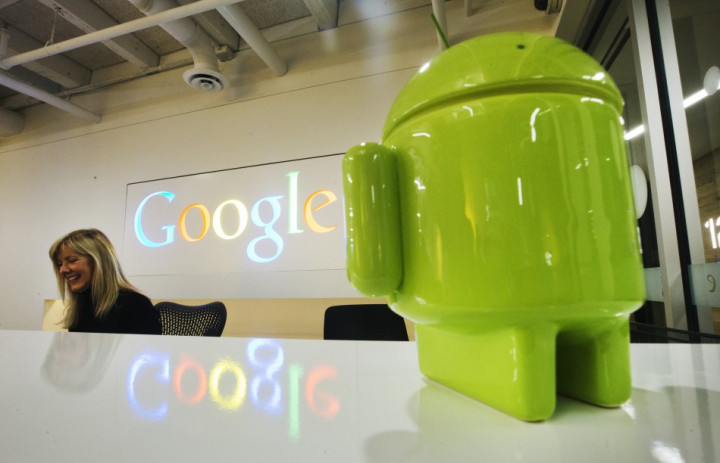 A move into three new product markets will make the company a closer rival to Apple by offering a wide range of both software and hardware, and will see Google build on the success of its Nexus smartphone and tablet brand.
Sources briefed on Google's plans told the Wall Street Journal that the company is reacting to expectations that Apple will launch its own videogame console as part of a new television product next year.
Although the iPhone maker refuses to talk publicly on entering the television market, CEO Tim Cook has said repeatedly that the market is "an area of interest" for his company, and although prototypes with TV-sized screens have been spotted at Apple's Chinese production plant, little more has surfaced in recent months.
One source said Google had been watching the efforts and success of Ouya, the independent company behind an Android-powered games console which was funded by a Kickstarter campaign and went on sale this week for £99 this week, letting users play Android games on their television.
As for the possibility of a Google smartwatch, this move would see the search company lock horns with Apple, Samsung and Microsoft, who are all believed to be developing similar wearable gadgets, while Sony announced its second-generation SmartWatch 2 this week.
With smartphones getting bigger, companion devices which relay notifications and important information to the user in a discreet way are becoming a necessity, as Sony believes with the Bluetooth companion announced alongside the enormous Xperia Z Ultra smartphone, which has a 6.4in screen.
Nexus Q, take two
Google's Nexus Q product was meant to be a media streaming device to play user's tv programmes, films and music through their television, but after poor reviews from the press last year the project was cancelled while Google sought to work on the problems raised by critics.
Talk of an increased hardware lineup comes as Google completes development on the next major iteration of its Android mobile operating system, thought to be called 5.0 Key Lime Pie, which is expected to replace 4.2 Jelly Bean in the coming months.
According to WSJ sources, the next build of Android will be tailored to work efficiently on lower-cost smartphones popular in developing countries, with the aim of increasing Android's market share globally.
Although the next version of Android will also power high-end smartphones and tablets, sources claim Google also wants to see its software in a range of own-brand budget smartphones and even white good likes refrigerators and ovens, as the company looks to stake a claim in the home automation market.
Sources also believe the next version of Android will give manufacturers like Samsung freedom to run the software on other devices, such as smartwatches and household appliances.
Finally, the sources believe Google is looking at providing Android for laptop manufacturers, and Hewlett Packard is said to be developing such a machine, possibly negating Google Chrome's role as the company's laptop operating system.