Google has announced the second generation of its Nexus 7 tablet, hours after news of the device leaked online.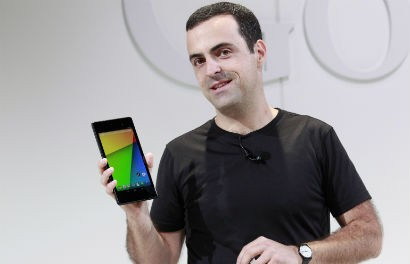 Google's new Nexus 7 looks to build on the success of the original budget 7in tablet which managed to take a large slice oft he tablet market in 2012.
News of this new version originally leaked on the web via online retailer BestBuy. However at a press event held in Los Angeles, vice-president of Google's Android product management team, Sundar Pichai confirmed the device, outlining specifications of the new Nexus 7.
Google revealed that it sold seven million of the original Nexus 7 devices, which represents 10% of the entire amount of Android tablets sold int he last 12 months.
The main update on the second-generation comes with the screen resolution, up to a Full HD resolution of 1,900 x 1,200 pixels, double the number of pixels compared to the 2012 model. The screen size remains identical.
The Nexus 7 is also thinner (by 2mm), narrower (6mm) and lighter (by 50g) than the original, and now boasts dual stereo speakers.
Android 4.3
The tablet with come with Android 4.3, the latest version of Google's operating sytsem, which was announced alongside the new tablet. Like the original, the new Nexus 7 will be manufactured by Taiwanese manufacturer Asus.
The tablet will go on sale in the US next Tuesday, 30 July and will come to other markets, including the UK "in the coming weeks."
Google has not confirmed a UK price, but the 16GB Wi-Fi version of the new Nexus 7 will go on sale in the US for $229, which means it is slightly more expensive than the original tablet - which could be one less reason for people to buy it.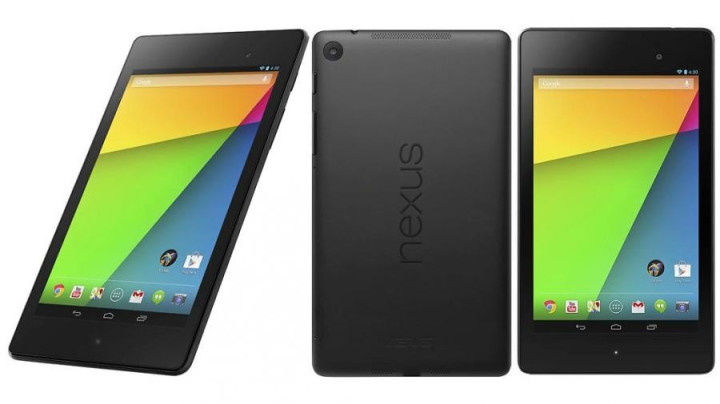 There will also be a 32GB Wi-fi version and 32GB 4G version available which will cost $269 and $349 respectively.
While the original Nexus 7 eschewed a rear camera, Google has changed its approach and added a new 5 megapixel rear-facing camera, which is joined by a 1.2 megapixel front-facing one.
In terms of battery life, Google claims the new Nexus 7 can handle around nine hours worth of HD video watching or 10 hours of web-browsing. The new Nexus 7 will also support wireless charging.