Google Maps for Android has received an update (version 8.2) and it has started rolling out along with major enhancements.
One of the new features that the Google Maps for Android 8.2 brings to Android users is 'Voice commands support' within Google Maps.
According to an Android Police report, users should now be able to instruct Google to display vital geographical/travel related information, via new voice commands.
Users should notice a new 'Voice Input' symbol (similar to a microphone), on the bottom left-hand side of Maps.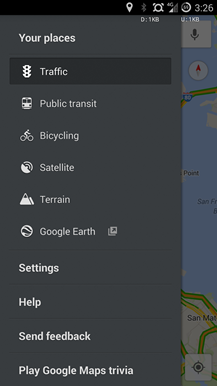 Upon launching the new voice input feature, users should be able to orally throw questions to Google and order vital travel-related information (while navigating distances).
Google Maps for Android application users can use multiple generic audio commands such as : "Navigate to [place]", "Show route overview", "What is my next turn", "show traffic", "how long until destination", "When will we get there" and "Show alternate routes".
However, these voice-commands would require a real-time examination, during peak-hour traffic scenarios, across major cities of the world.
Other voice commands, with respect to navigation information, would also need to be tested by users real-time.
On paper, the integration of voice commands within Google Maps for Android seems to serve as a useful tool, especially for travellers travelling to other cities/countries, at any given time.
Along with the voice-commands integration, users should also notice another enhancement in the Google Maps -- a feature called 'Biking Elevations,' which is custom-made for cyclists.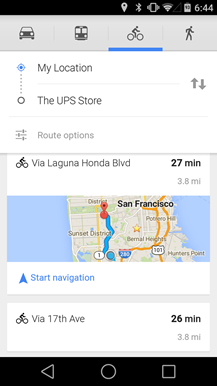 As of now, the 'biking elevations' feature is available as a beta version, according to Android Police.
Android users preferring to use bikes will be able to see a diagrammatic representation of the elevations that they are likely to encounter during their way to the intended destination.
Apparently, Google Maps display these elevations, along with directions, that users (on bikes) can follow to reach their preferred destination.
Both the voice command integration and biking elevation features seem like major upgrades. Android users can let us know whether these features are available on their devices.