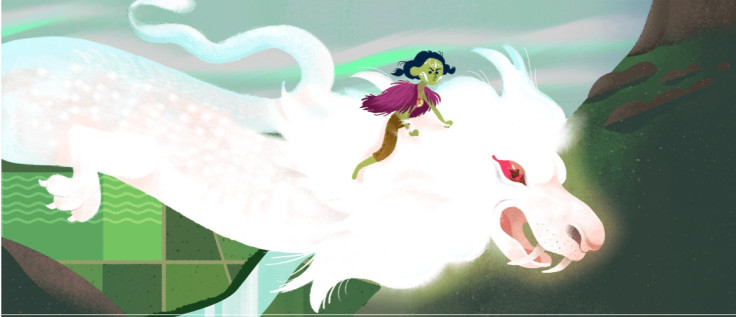 Google is marking the 37th anniversary of the fantasy children's novel The Neverending Story with its latest doodle.
Released on 1 September 1979, it found an audience far beyond the German homeland of author Michael Ende, selling sold tens of millions of copies worldwide and of course it was a hit film.
The book was renowned for being a rather different take on the fairy tale, and was about the lonely boy Bastian Balthazar Bux who can jump into the pages of a book he finds in an antiques shop.
It topped the publishing charts in Germany and won plaudits such as the Buxtehuder Bulle and Wilhelm Hauff Prizes in Germany. It also won the Premio Europeo "Provincia di Trento" Award in Italy, and the International Janusz Korczak Prize in Poland.
Ende worked with a film script writer to see his work realised on the big screen but was unhappy with the 1984 film adaptation and demanded his name be removed from the credits.
He requested that they halt production or change the movie's name, as he thought it was nothing like the novel. He then lost a lawsuit against the makers of the film when they refused to back down.