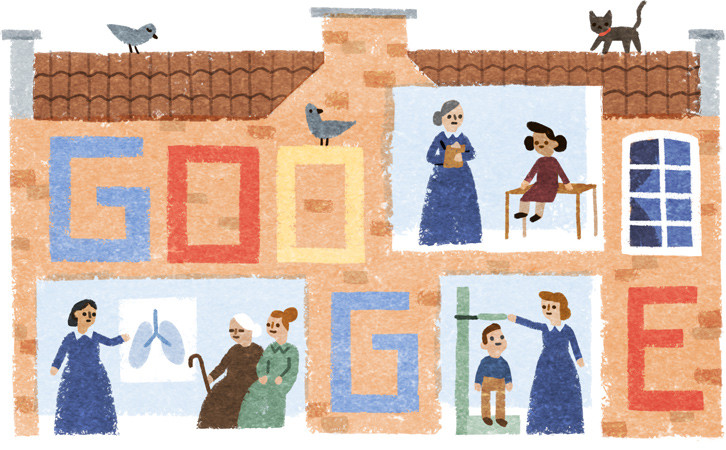 Elizabeth Garrett Anderson, the first female doctor to become qualified in England, has been given a doodle on Google's homepage to mark her 180th birthday. Anderson paved the way for women's medical education in Britain by opening a school of medicine for women.
Born in 1836 in Whitechapel, London, to a pawnbroker with 12 children, she received a good education. Her decision to become a doctor was made after she met Dr Elizabeth Blackwell, the first female doctor to graduate in the US.
However, the road to becoming a doctor was not an easy one. Unable to be accepted into any medical school, she enrolled as a nursing student at the Middlesex Hospital. She attended classes with male colleagues but was eventually barred after complaints were made.
She finally took the Society of Apothecaries examination and qualified in 1865, taking advantage of a loophole in admissions for the Society of Apothecaries. The society immediately amended its rules to stop other women from obtaining a medical licence to practise.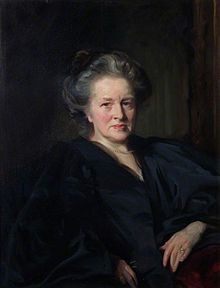 In 1866, she was appointed a medical attendant at the St Mary's Dispensary in London. She was however determined to become a qualified doctor. She learnt French and applied for a medical degree from the University of Sorbonne in Paris after she found out that the faculty of medicine's dean was in favour of admitting women.
Despite this she was still refused entry into the British Medical Register. She married James Anderson in 1871 and had three children. Garrett set up the New Hospital for Women at the St Mary's Dispensary in 1872, and went on to co-found the London School of Medicine for Women in 1894, the only teaching hospital in Britain that offered places to women.
She worked at the school and was appointed as dean from 1883 to 1902. Following her death in 1918, the school was renamed the Elizabeth Garrett Anderson Hospital and is now part of what is currently the medical school at University College London.
That was just one of the many firsts achieved by Anderson. She retired to Aldeburgh in Suffolk in 1907. Within a year, in November 1908, she was elected as Mayor of Aldeburgh, a position previously held by her father, which also made her the first female mayor and magistrate in England.