Despite cancelling its media event due to Hurricane Sandy, Google has officially announced the Nexus 4 by LG, Nexus 10 tablet from Samsung. as well as the 3G version of the Nexus 7.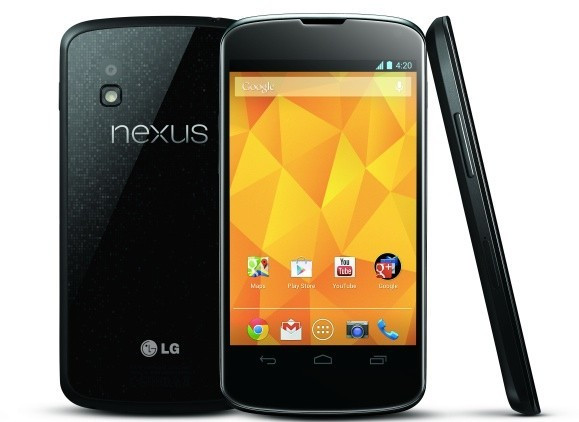 Google has taken the wraps off its latest Nexus devices, which Google uses to showcase the latest version of its Android software. The latest version of the operating system, Android 4.2 was also launched by Google, and will be codenamed Jelly Bean, just like Android 4.1, indicating that this is a very minor update to the OS.
Nexus 4 by LG
Details of the Nexus 4, built for Google by LG, have been leaked numerous times ahead of its launch today. The high-end smartphone is the fourth Nexus smartphone produced by Google and will be used as a reference model for the latest version of Android.
The Nexus 4 features a 4.7in screen using the superior IPS technology with a resolution of 1280 x 768 pixels giving it a pixel density iof 320ppi, which is almost as high as the iPhone 5's Retina display. The smartphone will not support the faster 4G networks either in the US or in the UK, and will come in 8GB and 16GB versions.
It will also feature a quad-core processor from Qualcomm running at 1.5GHz which will be paired with 2GB of RAM.
The Nexus 4 will be available from the Google Play store on the 13 Novemer in the US, UK, Australia, France, Germany, Spain and Canada. The 8GB version is priced at £239 unlocked, while the 16GB version will set you back £279.
Nexus 10 by Samsung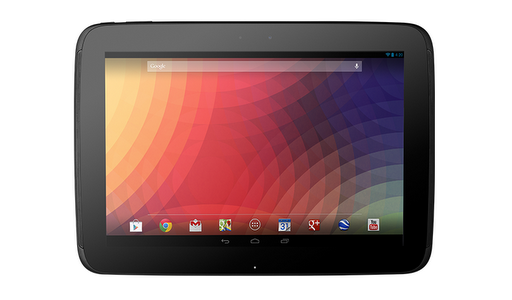 Google calls the Nexus 10 the " the ultimate tablet for watching movies or reading magazines" highlighting that it sees it as a content consumption device rather than a content creation device.
The reason it makes this boast is all down to the 10.1in screen which features a super-high resolution of 2560 x 1600 giving its a searingly sharp pixel density of 330ppi.
The Nexus 10 will also ship with Android 4.2 and will be available from 13 November on Google Play in the US, UK, Australia, France, Germany, Spain, Canada and Japan. UK pricing see the 16GB edition costing £319 and the 32GB version setting you back £389.
There is no mention of a version supporting 3G or 4G being launched by Google.
The Nexus 10 will weigh 603g and is 8.9mm thick. It will be powered by a 1.7GHz dual-core processor, and feature 2GB of RAM, NFC, Wi-Fi, Bluetooth 4.0 and a 5 megapixel camera.
Android 4.2 (Jelly Bean)
Android 4.2 seems to be a very minor update for the Google operating system, with the company only detailing a couple of new features on its blog.
On eof the new features is called Gesture Typing, which lets you glide your finger over the letters you want to type on the keyboard - whcih Google says "makes typing fast, fun and a whole lot simpler." Itsounds a lot like what the Swype keyboard is already offering.
Android 4.2 also adds support for wireless display so you can wirelessly watch movies, YouTube videos and play games right on your Miracast-compatible HDTV.
Photo Sphere is an addition to the camera app in Android 4.2, and it lets you capture images that are "literally larger than life. Snap shots up, down and in every direction to create stunning 360-degree immersive experiences." These images can then be shared on Google+ or you can add your Photo Sphere to Google Maps for the world to see.
3G Nexus 7
Along with launching the Nexus 4 and Nexus 10, Google also confirmed another widely reported rumour, by confirming that the Nexus 7 will now be available with a cellular connection, but like the Nexus 4, it won't support 4G, unlike the new iPad mini.
The 32GB version of the Nexus 7 will be priced at £199 and is available from today. The 3G version will be offered by Three and will be available from the middle of November. The Google Play store prices the Wi-Fi + 3G model with 32GB of storage at £239 unlocked.
Google has removed the 8GB version of the tablet, and reduced the price of the 16GB version from £199 to just £159.
Google Music coming to Europe
Google also took the opportunity to announce that its music streaming service, Google Music will be coming to Europe from 13 November.
It will be coming to the UK, France, Germany, Italy and Spain with users able to purchase music from the Google Play store and add up to 20,000 songs - for free - from your existing collection to the cloud for streaming to your Android devices or web browser.
Google also launched a new matching feature which aims to reduce the amount of time uploading music to the cloud. "We'll scan your music collection and any song we match against the Google Play catalog will be automatically added to your online library without needing to upload it, saving you time."
This will be available in Europe at launch on 13 November and is coming to the US soon after.