In what must be one of Google's worst kept secrets in recent memory, the second-generation Nexus 7 tablet has been exposed hours before its official unveiling.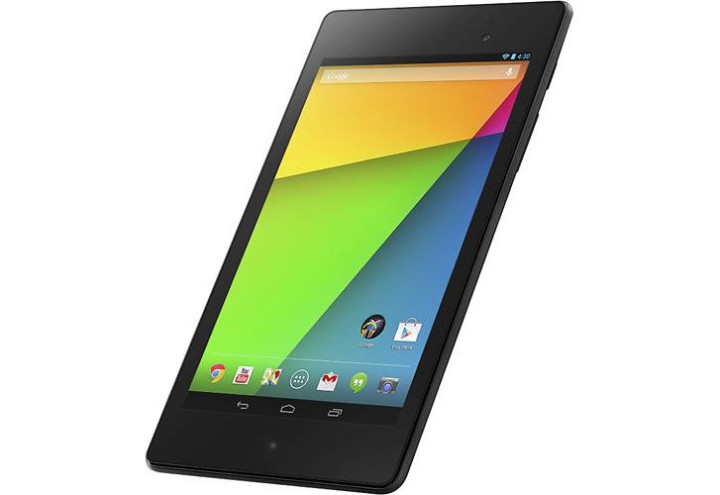 Launching last year and manufactured by Asus, the Google Nexus 7 proved there was a viable - and much cheaper - alternative to Apple's iPad. By using a smaller 7in screen, the Nexus created a new product category for tablets, and was soon joined by the Amazon Kindle Fire, Samsung Galaxy Tab 2, Barnes & Noble Nook HD and of course the iPad mini.
Now Google is back with what is being called the Nexus 7 2 though in reality we expect Google to stick with the Nexus 7 name as Apple does with new iPad generations.While the tablet won't be official until a press event later today, the tablet has leaked comprehensively across the web, revealing its full HD screen (resolution 1920 x 1200), Android 4.3 Jelly Bean software, NFC and 1.5GHz Snapdragon processor.
According to a leak from retailer BestBuy, the Nexus 7 2 will come in 16GB and 32GB models priced in the US at $230 and $270 respectively, so expect UK prices to be around £170 to £200 once VAT has been added. No prices for a 3G or 4G version have yet been revealed.
The Nexus 7's screen will be its stand-out feature, with that full-HD resolution taking pixel density up from 216 pixels per inch (ppi) to 320ppi, higher than the Retina-screened iPad (264ppi) and far greater than the iPad mini (163ppi).
A benchmark test reveals the new Nexus 7 will run Android 4.3 (Jelly Bean) from launch, the latest and as-yet unannounced version of Google's mobile operating system. According to recent rumours the software is expected to make big improvements to the tablet's battery life.
Last year's Nexus 7 missed out on a rear camera but Google has fixed this by installing a 5-megapixel camera on the back of the new model, joining a front-facing 1.2 megapixel camera.
A Reddit user claims to have already purchased a Nexus 7 2, possibly from a retailer whose stock arrived early, and tech blog AndroidPolice has also seen the device, and performed tests to reveal its processor speed and screen resolution. Physically, the Nexus 7 2 is just about identical to its predecessor.
The new model weighs 317g, 23g less than the old model, and is 2mm thinner, 2mm taller and almost 6mm narrower, making the screen bezel smaller.
Around the back, Google and manufacturer Asus have ditched the dotted rear cover of last year's model in favour of a plain piece of rubberised matte black plastic, complete with large 'nexus' logo written in landscape.
Google is yet to confirm the Nexus 7 2, but it will almost certainly be announced at a media event hosted by Android and Chrome OS chief Sundar Pichai on 24 July at 5pm UK time.