Google has just kicked off Google I/O 2012, but it has already annoucned one new piece of hardware, the Nexus Q media streaming device.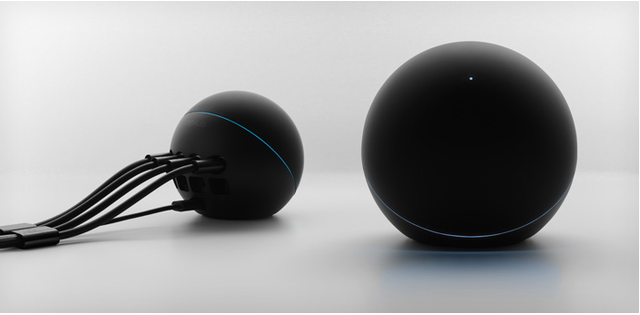 Google's Nexus Q device will hook up to your speakers and television, streaming your content from the cloud.
The design of the Nexus Q is something which will certainly stand out from the rest of your home gadgets, with a spherical, black design.
The Nexus Q will stream video, music and YouTube content from Google's various content systems.
The device itself will be running Android 4.0 (Ice Cream Sandwich) and comes with 1GB of RAM and 16GB of internal storage.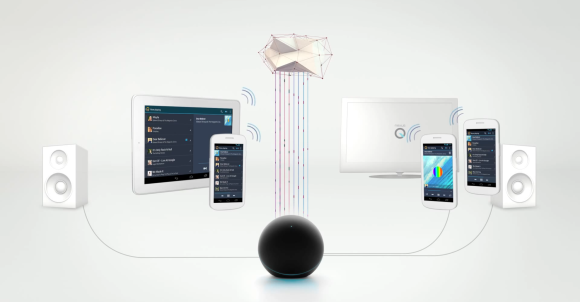 In terms of connectivity it seems pretty well covered with Wi-Fi b/g/n, Bluetooth and NFC all included, offering up a wide range of devices with which it can connect.
The Nexus Q will be controlled by a capacitive touch panel at the front but to control it fully, you'll need an Android smartphone or tablet connected to the same Wi-Fi network.
The Nexus Q also has a social aspect, letting users create playlists and send to the streamer, before sharing with friends who can add music to the playlists or change the playlist .
Not only that, but the device serves as a 25-watt amplifier, so you can plug in your own speakers and get some improved audio from the black orb.
The Google Play Store suggests the Nexus Q will be available in the newxt two to three weeks and will cost you $299. No UK pricing has been announced yet.
Make sure you check out our live blog of the Google I/O 2012 to learn everything else Google has up its sleeve.