Google's newest Nexus 7 is the first tablet to run the latest Android 4.1 (Jelly Bean) that is powered by the quad-core Tegra 3 processor, clocked at 1.3GHz. Thanks to Android developers and Kernel builders who have managed to overclock Nexus 7's Tegra 3 processor to 1.6GHz, according to Android Community. Interestingly, overclocking the device has helped it to outshine its competitors.
Trinity Seven (Der Kernel by Morfic) has been tested on Nexus 7 tablet that has shown up jaw-dropping results. In order to overclock the Nexus 7, the device should be rooted and the bootloader has to be unlocked. In the screenshot below, one can notice that Nexus 7 has scored 7000 plus in Quadrant, with HTC One X scoring a bit over 4500 and Asus Transformer Prime TF201with just over 4000.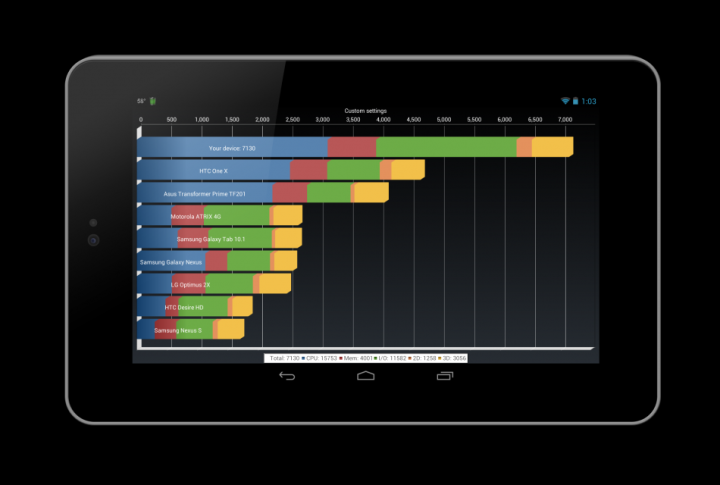 Naturally, you might be wondering that running at 1.64GHz on all four cores can destroy the battery. But Trinity Kernel Toolbox allows to balance out everything. It will switch to high processor frequency when users play games and then underclock for all others. In addition to providing better performance, users can also benefit better battery life too. Deep sleep mode will provide decent results, where even after 12 hours of awake time users can still have lot of battery left according to Android Community.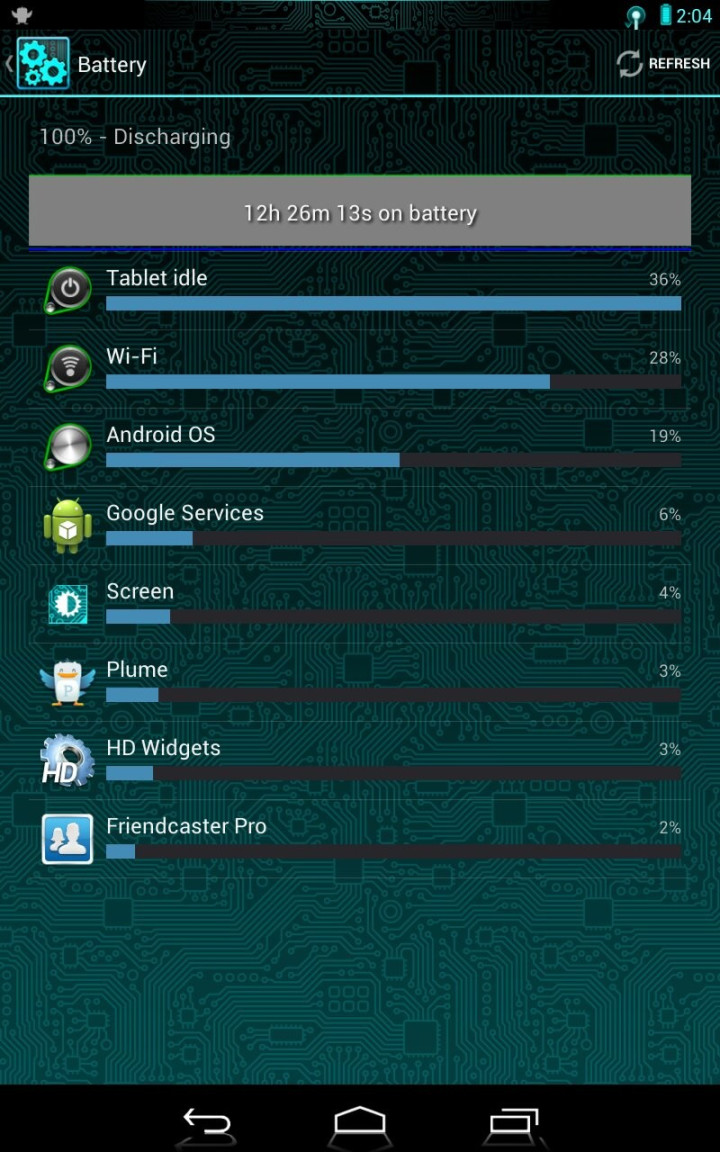 You can download the DerKernel Trinity Package from here. IBTimes UK advises users to overclock their Nexus 7 at their own risk. The Android Community notes that the results were achieved when the device ran on Vanilla AOSP version of Jelly Bean.
The Nexus 7 has faced tough competition in the benchmark tests conducted by Anand Tech. The device reportedly scored 1665.9 in the SunSpider javaScript benchmark that helped it to outdo its competitors such as new iPad, Transformer Pad Infinity and Kindle Fire. In the Rightware BrowserMark, the Transformer Pad Infinity overtook Nexus 7 by just 1303 points.