Apple earns almost $1 billion (£630 million) a year from Google simply for keeping it as the default search engine on its iOS devices like the iPhone, iPad and iPod touch.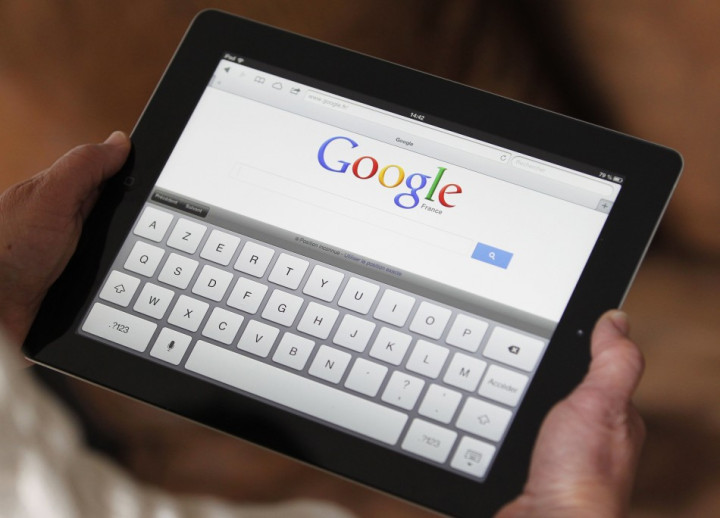 According to Business Insider, in a report entitled "The Next Google is Google", Morgan Stanley analyst Scott Devitt said he believes Google is paying Apple a flat fee of around $3.30 for every iOS device sold, representing an estimated $877m in 2013, rising to over $1bn next year.
The expense is listed as a traffic acquisition cost (TAC) for Google, but for Apple it represents a pure profit stream, though considering it made over $13bn in profit in the final three months of 2012 alone, it is hardly a make-or-break deal for the company.
Google relies heavily on traffic from iOS devices to bolster its ad revenue from mobile devices, earning 80 percent of its ad revenue between 2008 and 2011 from iOS devices.
It had been previously mooted that Apple and Google had entered a revenue-sharing deal, where a percentage of all ads sold on iOS devices would go to Apple. Some analysts claimed this was as high as 75 percent, but Devitt believes this system would be too messy with Apple preferring a per device fee.
While the deal is clearly important for Google, it has run into trouble recently for illegally tracking users' online activity through the Safari browser on Apple products. Most recently a group in the UK has initiated legal proceedings against Google following a similar case int he US leading to a settlement with the FTC.
Balloon
The fee paid to Apple has risen from $2 per iOs device in 2009 to an estimated $3.30 in 2013, but Devitt isn't worried this will balloon in the coming years, predicting on average a five percent yearly increase. Devitt also predicts Apple's payments will continue to represent around 30 percent of Google's TAC.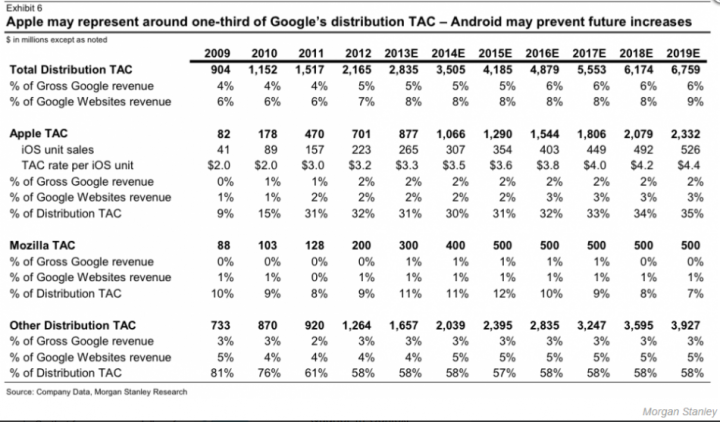 From Google's point of view, remaining as the default search option on the iPhone and iPad is obviously key, but paying Apple something in the region of $250m every three months for doing essentially nothing is a major chunk of money for Google.
While it may not be on the level of Apple in terms of profits, Google did rake in $2.89m in profit in the last three months of 2012, meaning the payments to Apple represent slightly less than 10 percent of those profits - which is a significant slice of Google's income.
Apple is not the only company Google pays to remain as the default search engine on their platforms, with Devitt estimating Mozilla gets around $300m a year for Google to remain as the default search engine on its Firefox desktop and web browsers.
In total Google paid out $2.16bn in TACs in 2012 with that figure likely to rise to well over $3bn by 2014 according to Devitt's estimates. It is unclear if Apple has similar deals with Android smartphone manufacturers such as Samsung, though considering it is the creator of Android, it is unlikely any payments are in the same league as those to Apple.