Google, long critizised for the fragmented state of its mobile operating system Android, has finally decided to unify at least one aspect of it eco-system - the content.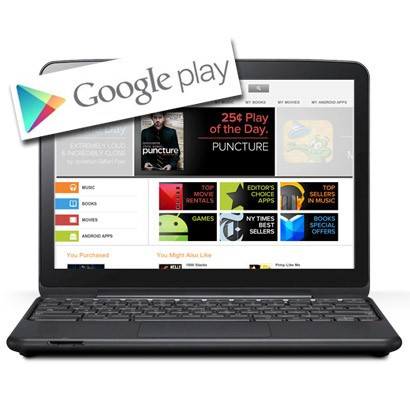 From today, Google Play will replace the Android Market, Google Music, the Google eBookstore and Google Movies creating a single place where all your content can be purchased as well as accesssed across your desktop, laptop, tablet and smartphone (the latter two running Android of course.)
This will be seen as Google's answer to Apple's iCloud which allows users to store their content in the cloud and sync it to all their iDevices. The launch of Google Play comes a day ahead of Apple's latest big announcement when it is expected to launch the third generation of its market leadking iPad - to be known as the iPad HD.
Putting all the content in one place will make it more accessible to those who may not have known that Google sells movies, books and music (albeit only in the US for the music) as well as simply apps.
All your content will be wirelessly synced to your various devices and will allow you to purchase and begin reading a book on one, and pick up where you let off on another - a service currently offered by the Kindle app.
From Tuesday Android users will begin to see the Android Market rebranded as the Google Play Store and the books, movies and music offerings will be upgraded to Goolge Play Books, Google Play Movies and Google Play Music respectively.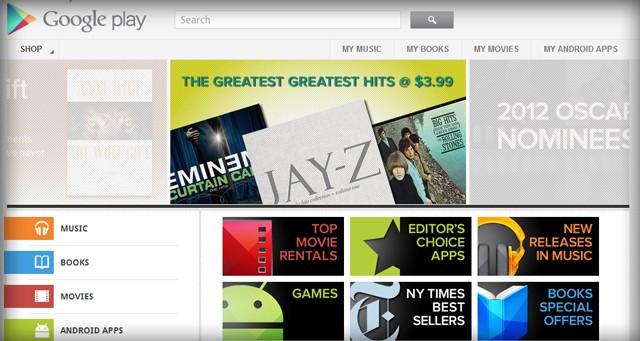 You can already see the change in the online store here, and Android phones and tablets running Android 2.2 (FroYo) and higher will see the update rolling out in the coming days.
Of course not all these services are available in all countries around the world: in the US, music, movies, books and Android apps are available in Google Play; in Canada and the UK, it'll offer movies, books and Android apps; in Australia, books and apps; and in Japan, movies and apps. Everywhere else, Google Play will be the new home for Android apps.
In an attempt to attract potential Apple converts, Google has also launched a promotion called 7 Days to Play sale which offers a different book, album or movies at low prices each day. For more information check out the video below.