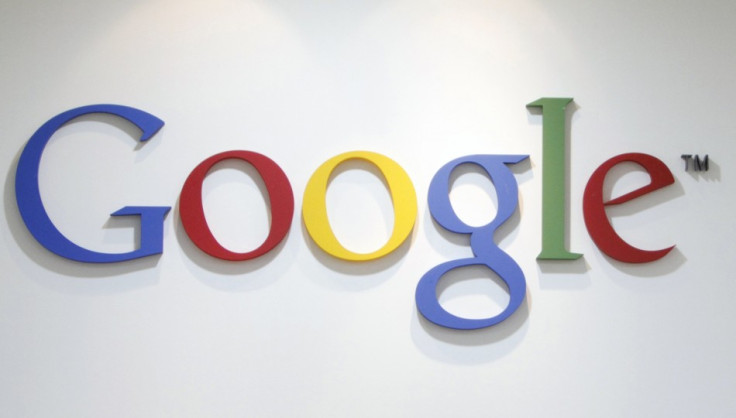 What do Ryan Dunn, Breaking Dawn, Revision, Asda and the royal wedding all have in common? They all topped the charts in this year's most popular search terms in the UK, as provided by Google and its Zeitzeist list.
On Thursday Google released the results for its most popular web searches for 2011, with 'Facebook' claiming the top spot for the most searched term by UK users.
Technology searches featured highly in the top ten, with 'YouTube' and 'Hotmail' coming second and third respectively, while - bizarrely - the fifth most popular term searched on Google in the UK was 'Google'.
'Facebook' also ranked highly in news searches on news.google.co.uk, where the social network came third. Top of the news searches was 'BBC', while 'Arsenal' came second - considerably higher than their current league position.
The much-rumoured but as-yet fictional iPhone 5 was the sixth most popular search term in UK Google News and pop 'sensation' Justin Bieber was the 10th most popular news search amongst UK users.
Continuing the theme of insults to the music industry, one-hit-wonder Rebecca Black became the third fastest rising person of the year, behind singer Adele and Ryan Dunn, the Jackass star who died in an alcohol-related car crash in June. Charlie Sheen placed sixth for his spectacular Good Morning America interview following his departure from 'Two And a Half Men'.
The royal wedding came top in the fastest rising search terms of the year, closely followed by the still-fictitious iPhone 5 and video game Fifa 12.
The internet is full of self-help guides and the Google results show that the UK general public has no shame in searching for answers in the privacy on their own home. 'How to snog' was the second most popular how-to search behind 'How to revise' and ahead of 'How to flirt' which ranked seventh.
Google can provide answers to those questions we're just too afraid to ask a real human, and 2011 has produced some interesting results. 'What is scampi?' was the second most popular what-is search, while 'What are piles?' came an uncomfortable fourth place.
In other sectors, 'Breaking Dawn' was the fastest rising film search term of 2011, 'Haye vs Klitschko' the fastest rising sports search and 'Asda' topped the food and drink results.
Footballer Joey Barton's very public hatred of the cast of TV show The Only Way is Essex meant that 'Joey Barton Twitter' finished 2011 as the fourth fastest rising football search, while Kim Kardashian topped the celebrities list, followed by Victoria Beckham and Harry Potter star Emma Watson.
Finally, the X Factor topped the TV programme charts and 'Cheap flights' came first in the UK's search for online bargains.
You can find the full results below:
Fastest rising searches in 2011
1. Royal wedding
2. iPhone 5
3. Fifa 12
4. Groupon
5. iPad 2
6. Ryan Dunn
7. Adele
8. Minecraft
9. Rebecca Black
10. Ed Sheeran
Fastest rising people in 2011
1. Ryan Dunn
2. Adele
3. Rebecca Black
4. Ed Sheeran
5. Amy Winehouse
6. Charlie Sheen
7. Steve Jobs
8. Kate Middleton
9. Nicki Minaj
10. Darren Criss
How to (top searches for 'How to' in 2011)
1. How to revise
2. How to snog
3. How to reference
4. How to wallpaper
5. How to draw
6. How to sleep
7. How to flirt
8. How to geek
9. How to pronounce
10. How to shuffle
What is (top searches for 'What is' in 2011)
1. What is AV
2. What is scampi
3. What are truffles
4. What are piles
5. What is 4d
6. What are cookies
7. What is copyright
8. What is zumba
9. What is icloud
10. What is probate
Fastest rising movies in 2011
1. Breaking Dawn
2. Final Destination 5
3. Mean Girls 2
4. True Grit
5. Conan the Barbarian
6. Scream 4
7. The Inbetweeners
8. Little Fockers
9. Transformers 3
10. Unstoppable
Fastest rising sports terms in 2011
1. Haye vs Klitschko
2. Olympic tickets 2012
3. Arsenal transfer
4. Six Nations 2011
5. Wimbledon 2011
6. Grand National 2011
7. Wrestlemania 27
8. Copa America 2011
9. Randy Savage
10. Dan Wheldon
Top Food & Drink
1. Asda
2. Recipes
3. Tesco
4. Sainsburys
5. Pizza
6. Chicken
7. Chocolate
8. Dominos
9. Morrisons
10. Argos
Top Travel Destinations
1. Las Vegas
2. New York
3. Disneyland Paris
4. Jamaica
5. Orlando
6. Barbados
7. Hawaii
8. Caribbean
9. Florida
10. Cuba
Top UK searches in 2011
1. Facebook
2. YouTube
3. Hotmail
4. Ebay
5. Google
6. BBC
7. Amazon
8. Argos
9. Yahoo
10. Tesco
News Top 10 (top searches on news.google.co.uk)
1. BBC News
2. Arsenal
3. Facebook
4. YouTube
5. Cheryl Cole
6. iPhone 5
7. Liverpool
8. Kate Middleton
9. Manchester United
10. Justin Bieber
Fastest rising football searches in 2011
1. Anzhi Makhachkala
2. Arsenal transfer
3. Liverpool rumours
4. Joey Barton Twitter
5. Sky Sports transfer
6. Fifa ultimate team
7. Eric Abidal
8. Copa America 2011
9. Billy Sharp
10. Demba Ba
Top celebrities in 2011
1. Kim Kardashian
2. Victoria Beckham
3. Emma Watson
4. Scarlett Johansson
5. Jennifer Aniston
6. Britney Spears
7. Megan Fox
8. Ricky Gervais
9. Jessica Jane
10. Angelina Jolie
Fastest rising TV programme in 2011
1. X Factor 2011
2. Apprentice 2011
3. X Factor usa
4. NCIS season 9
5. House season 8
6. Glee season 3
7. Thundercats 2011
8. Big Brother 13
9. Supernatural season 7
10. Smallville season 10
Top tickets
1. Train tickets
2. Cheap tickets
3. 2012 tickets
4. Theatre tickets
5. Ticketmaster
6. BBC tickets
7. Concert tickets
8. O2
9. Liverpool tickets
10. Leeds tickets
Bargain hunting (top cheap searches 2011)
1. Cheap flights
2. Cheap holidays
3. Cheap hotels
4. Cheap tickets
5. Cheap insurance
6. Cheap cars
7. Cheap breaks
8. Cheap shoes
9. Cheap dresses
10. Cheap clothes