Android smartphone sales are booming, so why has Google not released activation figures for the platform in almost six months?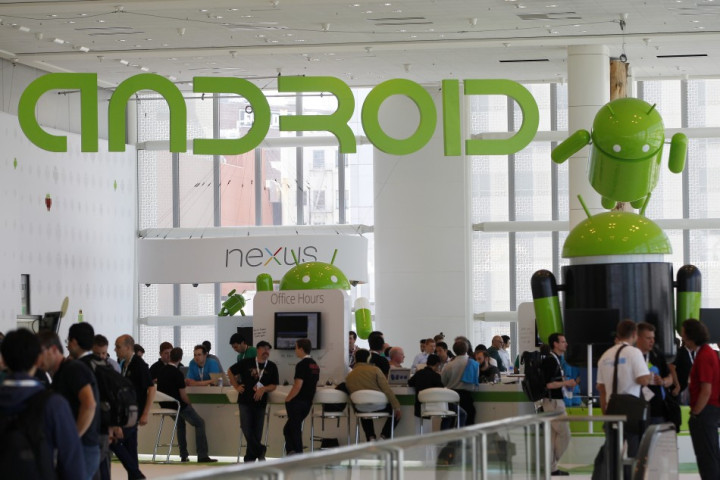 According to Gartner, by the end of 2012 Android accounted for almost 70 percent of the smartphone market having grown from just 50 percent a year before. Apple's iOS had lost market share, down to 20 percent while all other platforms were inconsequential.
Android's free and open approach to mobile has seen it adopted by hundreds of smartphone and tablet manufacturers looking for a quick and easy way into a potentially very lucrative market.
And up until six months ago, Google had been pretty vocal on the number of Android smartphones and tablets it had activated, with the company's Hugo Barra announcing on 12 September last that Android had reached the 500 million mark, and that 1.3 million Android activations were happening every single day.
Since then - silence. Google has failed to update these figures, despite extimes suggesting that Android is surging ahead in the smartphone wars.
IBTimes UK asked Google why it has been silent on activations since September but at the time of publication the company's UK press office had not responded to our questions.
Activation, in Google's world, occurs when a user signs into Google Play on Android devices. It is unclear if this is only counted on new Android devices, or, if the phone is sold in the burgeoning second-hand market, this is counted as another activation.
As analyst Benedict Evans points out on his blog, Google has also failed to update its monthly developer stats for screen sizes since September.
Extrapolate
Evans uses the 1.3 million daily activations to extrapolate what the current Android user base would now be, coming up with a figure of 722 million. Considering this includes phones which at this stage could be five years old, not all of them will still be in use.
However, considering Android's rapid growth during 2012 (based on Gartner's figures at least) along with the general smartphone boom, daily activations are likely to be much higher at this point than the 1.3 million quoted by Google last September.
This all makes the question of why Google is not boasting more about Android all the more intriguing.
The answer may lie in the fact that a lot of Android phones which make up that 70 percent smartphone market share are not included in what Google counts as activations.
The reason is that the phones have not been verified by Google and therefore don't come with any Google services installed, meaning no access to the Google Play store. The majority of these phones are sold in China, where a flourishing third-party Android app store market exists.
Estimates
Evans estimates that up to one third of all devices sold in China come without Google services, and considering just how big the Chinese market is (around twice the size of the US) this is likely to be a considerable chunk of Gartner's total.
Along with the likes of 'forked' Android devices like the Kindle Fire and Barnes & Noble Nook HD, it is likely very difficult for Google to know exactly how many Android - or Android-based - devices there are out in the world at the moment.
"Asking Google about Android activations is a little like asking Microsoft about the Windows install base: it has some idea, but not a very precise one. ​Over time, it might be a little like asking Linus Torvalds how many Linux devices there are: how should he know?" Evans concludes.