As free, instant messaging services take over, and Google looking set to introduce its own version though its Hangouts app, mobile operators - less able to charge for conventional text messages than ever before - face increased pressure to change their business model.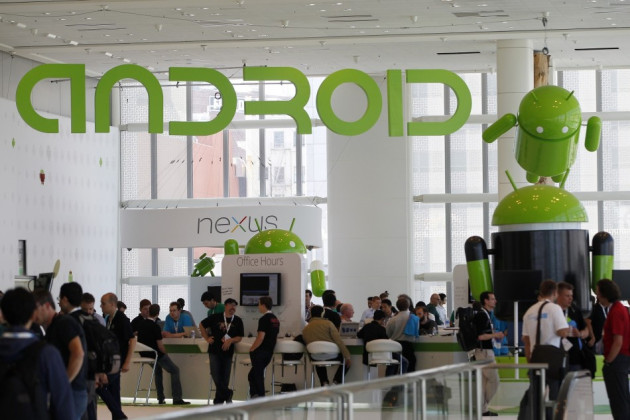 Google has announced to developers that users of the upcoming Android 4.4 KitKat mobile operating system will be able to select which SMS texting application they'd like to use as their default.
There are already several alternatives to Android's standard app in the Play store, but this change brings with it a fully supported set of APIs (application programming interfaces) to increase their functionality.
Add this to recently leaked screenshots showing unannounced SMS options in the Google Hangouts app, and it seems certain that upcoming Android smartphones will let users exchange text messages (plus MMS picture messages and video, all with read receipts) through Hangouts for free, avoiding the mobile networks.
This over-the-top (OTT) message delivery method, sidestepping the operator's text allowance limits by sending messages through the mobile internet, is nothing new, with BlackBerry and Apple offering their users BBM and iMessage.
But Android's 79% share of the global smartphone market is enormous, and if a software update gave many of these handsets free, international text messaging through a first-party app, then networks would certainly struggle to justify charging for their own messaging service - especially when it comes to the higher rates for sending texts abroad.
Revenue under threat
Kester Mann, a mobile operators analyst for research firm CCS Insight, told IBTimes UK: "Operators' traditional sources of revenue from voice and text messaging has been under threat for some time. We first noticed this trend in the first half of 2011 when [Dutch network] KPN reported a significant decline in revenue due to high usage of WhatsApp and BBM."
Although hugely popular across multiple platforms, WhatsApp is still a third party application which needs to be downloaded and signed into. Google's solution could remove Android's current text message app entirely, replacing it with an updated Hangouts app capable of entwining SMS conversations with chats through the Google+ social network.
Networks have fought back by offering unlimited voice and text, plus more generous data allowances, but the writing is on the wall and networks are unlikely to see customers switch back.
Swift change
Mann's views are shared by Dominic Sunnebo, global strategic insight director at Kantar Worldpanel, who told IBTimes UK: "The shift from SMS to Instant Messaging [IM] apps has been swift and it is now a widely adopted alternative to traditional texting. In the UK over a quarter of smartphone owners regularly use IM apps and adoption is strong across all age groups."
A possible solution being worked on by the mobile networks is Joyn, the consumer brand for Rich Communication Services (RCS), which is being promoted by the GSM Association and promises in-call features like file sharing across mobile networks. But Mann doubts the project will successfully bring value back to using the networks for more than just calls and data.
Joyn has been set up "in direct response to the threat from these so called 'over-the-top' providers," Mann says. "However, our view is that the project will be hampered by its collaborative nature and its currently limited differentiation compared to existing services."
Instead of trying to win back lost ground by fighting over revenue from texts and calls, operators must continue their shift of focus to data. Mann adds: "SMS and voice revenue will become less and less significant. Shared data, LTE, inclusive tariffs and connected devices represent much greater opportunities."
Bigger threat on the horizon
Most networks have adapted by offering unlimited calls and texts with most mid- to high-end tariffs and, for now, this has limited any serious falls in revenue earned per user.
But there is another threat ahead. Sunnebo tells IBTimes UK:
"The far bigger threat on the horizon is the spread of free Wi-Fi hotspots. If [they] continue to proliferate and VOIP [voice over IP from services like Skype] call quality improves then the threat to carrier revenues becomes serious - this is a key reason why carriers are increasingly edging into home broadband, TV and landline arenas."