Google has launched a new feature in Street View, enabling users to go underwater and get a 360 view of coral reefs, without even putting on a wetsuit.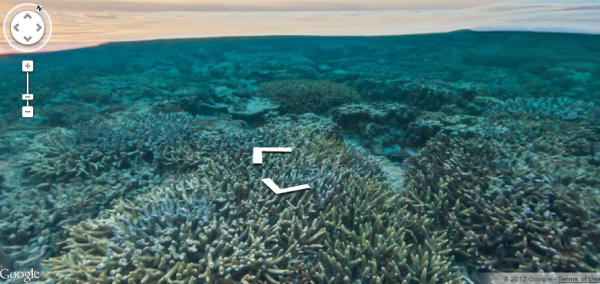 Just when we thought Google Maps couldn't possibly add any new features, the company announced Street View availability in the Antarctic back in July, rolled out indoor maps in France yesterday, and now enables users to see the breath-taking coral reefs up close with Street View - or should that be Sea View?
The images were gathered by the Catlin Seaview Survey, with Google engineers lending their expertise for the technical side of things.
Jenifer Foulkes, the ocean programme manager at Google, explained to the BBC that the company wants to position itself as a comprehensive source of imagery for people around the world. And with the reef project, this is the first time the company has integrated underwater images in its maps.
While the entertainment value of the images is not to be underestimated, the real focus for the project was to capture images for scientists all over the world to study, and to enable them to work remotely on the questions surrounding the future of the reefs.
The pictures will serve as a point of reference to monitor the changes in the reefs in upcoming years.
So far, there are only a few reefs that have been added to Google Maps, but more should be added in time. Bermuda, notably, is tipped to be the next addition.
The locations already accessible through Street View are parts of the Australian Great Barrier Reef near Heron Island, Lady Elliott Island and Wilson Island; the Hanauma Bay and Molokini Crater in Hawaii; and Apo Island in the Philippines.
A quick trial of the feature reveals that only particular fixed points, marked by an orange circle, will let users dive into the sea by dragging the little Street View man. Once under water, users can move along with the arrows, as they would navigate any other map in Street View. Google has also posted a gallery with 360 views of the reefs.