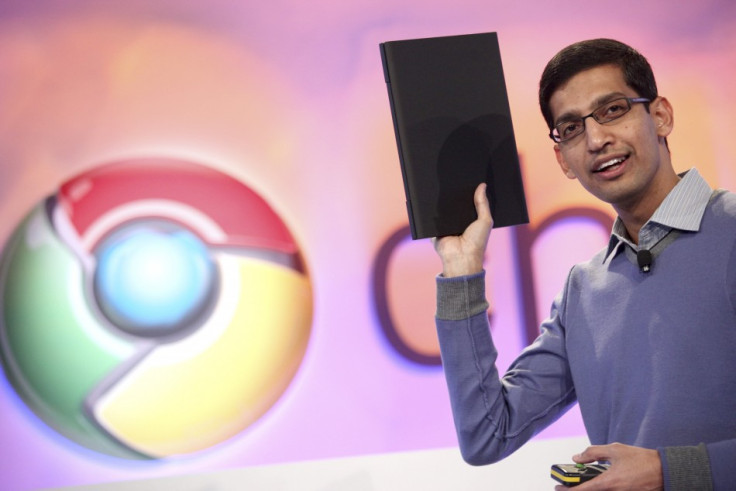 Having only just revealed the Samsung Series 5 as the first machine to make use of the its new Chrome OS, Google has now confirmed that the mobile network provider Three will be its official UK running partner at launch.
While computer manufacturer Acer will be producing its own "Chromebook" later this year, the Samsung Series 5 will be the first new generation "Chromebook" to run using the new cloud-based operating system.
As opposed to Windows' or Apple's operating systems the Chrome OS will run all software through the worldwide web.
If Google's initial promises are to be believed, by taking this alternative approach, not only will the machine be able to squeeze every possible bit of power out of its components, it will also be protected from several of the most prolific cyber threats, including viruses and spyware.
Additionally, as there is no immediate OS to run up, Samsung has revealed that the forthcoming Series 5 will be able to start-up in under 10 seconds flat.
The 12.1-inch Series 5 is currently set to be released packing a 1.66GHz Intel Atom N570 dual-core processor, 2GB of DDR3 RAM and 16GB of storage, 8.5 hours of battery life, two USB slots, an SD card slot and space to insert a SIM card for 3G internet access.
The recently confirmed deal with Three means that as well as the above, the "Chromebook" will come pre-installed with a Three SIM card generously loaded with 3GD of free data -- though this data sadly must be used within three months of activation or be lost.
After the initial three months -- or before depending on how heavily the 3G connectivity is used -- Google confirmed that there will be several top-up packages available for the Three SIM. At the bottom end, a 500MB day pass will be available for £2.99 while at the top a 30 day 7GB plan can be bought for £25. In between the two extremes a 1GB 30 day pass will cost £10, while a 3GB will cost £15.
Interestingly neither Google nor Three have at any point used the work "exclusive" when discussing the deal, meaning that upon the Series 5's UK launch on 24 June and Acer's later in the year, there could well be other networks offering similar or even better deals.