Google has released an updated Translate app for Android Marshmallow devices that brings in-app translations. The update follows the recent Android Marshmallow update for Nexus devices.
In a blog post, Google said the Google Translate app on Android 6.0 Marshmallow running devices will now provide translations right from within apps. These could be TripAdvisor, WhatsApp or LinkedIn in the initial stage but the company has provided text selection behaviour to let all app developers enable the new feature within their apps.
"We face communication barriers every day. Switching back and forth between apps and screens to translate shouldn't be another one. We've heard your feedback, and have worked with the Android team to make translating text, chats, and other app content a whole lot easier," said Google Translate product lead Barak Turovsky.
You can use the new feature on your Android device by downloading the latest version of Google Translate from the Play Store. The feature is limited to devices running on Android 6.0 Marshmallow. This means you first need an Android Marshmallow device to experience the new feature.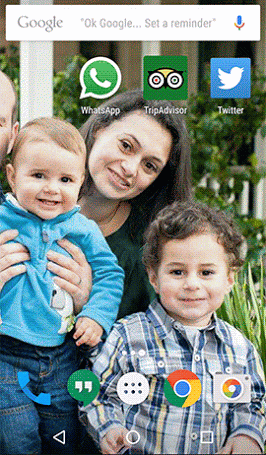 Once you have the latest Google Translate version on your Android Marshmallow device, you just have to select the text from any of the supported apps and then press the menu button and select 'Translate' option to translate the available text into any language. The option actually opens Google Translate pop-up that provides you translation using an active data or Wi-Fi connection.
Google Translate is already claimed to be used by more than 500 million people every month and over 100 billion words are being translated every day. The arrival of in-app translations would take the app to more users in the coming future.