Google TV set-top boxes featuring Google Play will go on sale in the UK and Europe in September according to French website Les Echos.
The website claims that Sony will sell a range of Google-branded products, including a €200 (£167) set-top box and a €300 Blu-ray player that will both feature Google TV integration.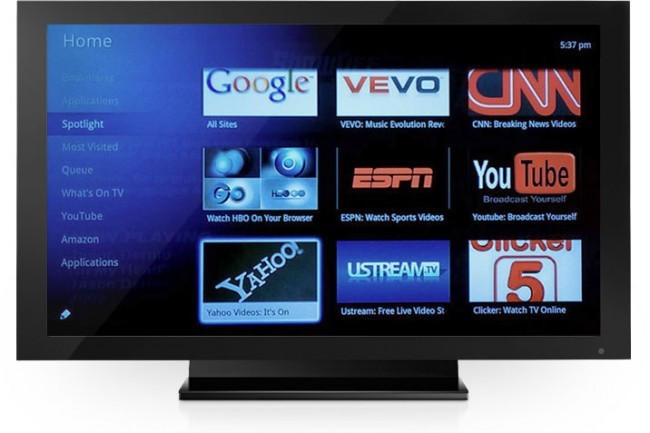 Les Echos believes that the products will go on sale in France, Spain and Germany, as well as the UK, in September, will run Android and be capable of downloading applications from the Google Play store - formerly known as Android Marketplace.
The French website cites Sony France marketing director Stephane Labrousse, who says that the Google TV products will go on sale in France, the website then reports that they could also launch elsewhere in Europe.
An early September release in Europe would coincide with the IFA consumer electronics show, which takes place from 31 August to 5 September.
Google chairman Eric Schmidt announced last August that Google TV would be rolled out to Europe in the future, and at the Consumer Electronics Show in January this year Sony confirmed that two Google boxes would go on sale soon.
Schmidt said in the August announcement: "We seek to support the content industry by providing an open platform for the next generation of TV to evolve, the same way Android is an open platform for the next generation of mobile."
Google TV boxes bring Smart TV features and an internet connection to regular television sets, along with access to the Google Play store for apps, users can also use a smartphone to control the box and search the internet while watching TV.
Apple TV is a similar product though it currently does not give users access to the App Store through its set-top box. Many people are speculating that the Apple TV is a pre-cursor to a full blown Apple television, or iTV, which could launch as soon as this Christmas, and would incorporate the functions of the Apple TV, as well as Siri voice control and access to the App Store.