The advent of December signals the start of the festive season as avid Christmas fans think of great food, surprise gifts and Santa's visit to their colourful homes. To add to the excitement, Google continues its tradition of launching the Santa tracker every year at the start of December, which marks the countdown for Christmas.
With just around three weeks left until Christmas Day, avid Google enthusiasts and Christmas fans alike can engage themselves with some fun-filled games that are being hosted on the Google Santa tracker home page. One can also catch a glimpse of Santa as he passes through different cities across the globe, once the tracker goes live on the eve of Christmas or 24 December.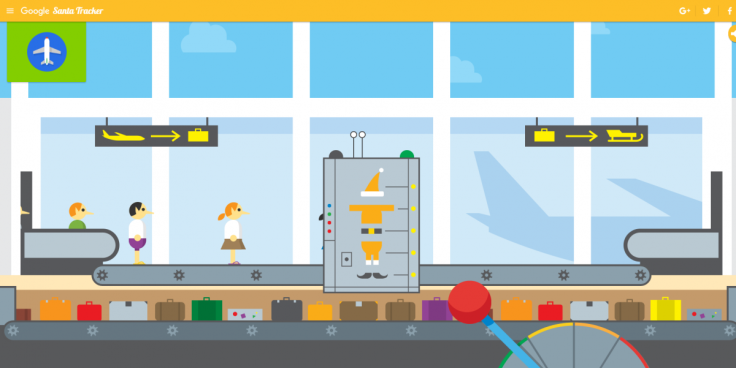 Interested users can now download the latest version of the Google Santa Tracker app for Android phones, tablets and Android TV devices via the Google Play Store. Grab some exquisite goodies like new mini games, a Google Cardboard VR activity and new watch faces for Android Wear, once you have installed this app on your device.
You can also check out some educational material and interactive content such as Holiday Traditions and Season of Giving. More interactive games and fun-filled videos will be uploaded to Google's official Santa Tracker website, as the Christmas day draws closer.
North Pole Airport is the special game of the day with a bunch of other interactive elements such as gas-filled balloons waiting to be explored. Besides, you can interact with the parachuting Santa and make him dive into the exact location on Google Maps where you are currently.