Google is celebrating the return of HBO's hugely popular Game of Thrones TV series with an update to its Street View maps that give fans an opportunity to virtually explore iconic filming locations from the show.
Viewable on desktop, Android, iPhone and even in virtual reality via the mobile app, the 33 locations stretch far and wide across the Seven Kingdoms of Westeros.
Each "View" on Google Maps offers a bit of background detail about the location's role in the series (yes, there are spoilers), while also showing you how the area really looks without the presence of a camera crew and medieval-fantasy trimmings.
Examples include the home of the Iron Throne, King's Landing, R+L=J theory hot-spot the Tower of Joy, the Stark's home of Winterfell, and many more.
You can even follow in the footsteps of Cersei Lannister's naked walk of shame which took place in St. Dominic Street in Dubrovnik, Croatia.
"Ned Stark always warned, "winter is coming,"" Google said. "The white raven confirmed that it's finally here, and so is the season seven premiere of Game of Thrones."
"Fans have been waiting a year for the new season, but our watch hasn't ended—the Street View team has been assembling a collection of "Game of Thrones" filming locations longer than Arya Stark's kill list. As you prepare for the episodes to come, you can go back to the iconic places and scenes with the most famous families in the Seven Kingdoms: the Starks, Lannisters and Targaryens."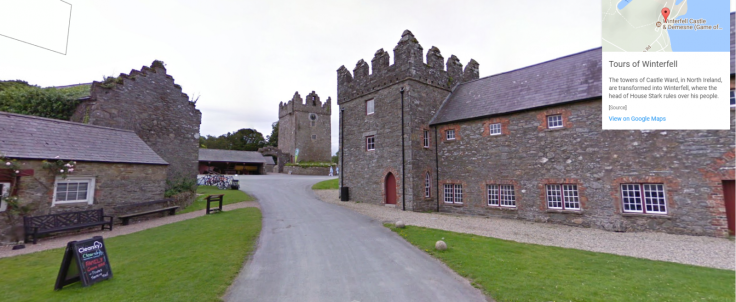 You can take a tour of Westeros' real-life sights for yourself here.