Blur and Gorillaz frontman Damon Albarn has spoken out against Brexit, passionately arguing for Britain to remain progressive amid what he describes as an "isolationist, nostalgic" takeover by the "older Conservative" voter, that "doesn't really listen to the voices of the young".
The 49-year-old, a leading light of the patriotic, left-leaning 90s Britpop movement, made the comments as Britain's relationship with Europe becomes increasingly strained ahead of Brexit negotiations.
Speaking to Channel 4's Krishnan Guru-Murthy, he said: "We're going down a route that doesn't really listen to the voices of the young and it seems to be dictated by the more comfortable, older, English voter, Conservative voter essentially.
"I'm not talking about the person who'd voted Labour and switched to Ukip, I'm talking about your classic, Conservative middle England voter, and they're the difference between 48 [% that voted to remain] and 52 [% that voted to leave], to my mind."
His comments, made weeks away from a snap general election, reflect a sharp generational divide in the Brexit vote to leave the European Union.
A Lord Ashcroft Poll of 12,369 voters showed that only 27% of 18-24-year-olds and 38% of 25-34 year-olds voted in favour of Brexit.
This deeply contrasts with 56% of 45-54-year-olds who backed the Leave campaign, rising to 60% among the 65+ demographic — the group with the highest voter participation.
Struggling to hide his frustration, Albarn continued: "I just don't understand why the country is allowing that nostalgic, somewhat distant idea about what this country should be, dictate to the rest of us who feel very strongly that, you know, there are huge problems that need to be addressed."
The prolific songwriter expressed particular concern for the impact Brexit will have upon young people not yet old enough to vote and make their voices heard.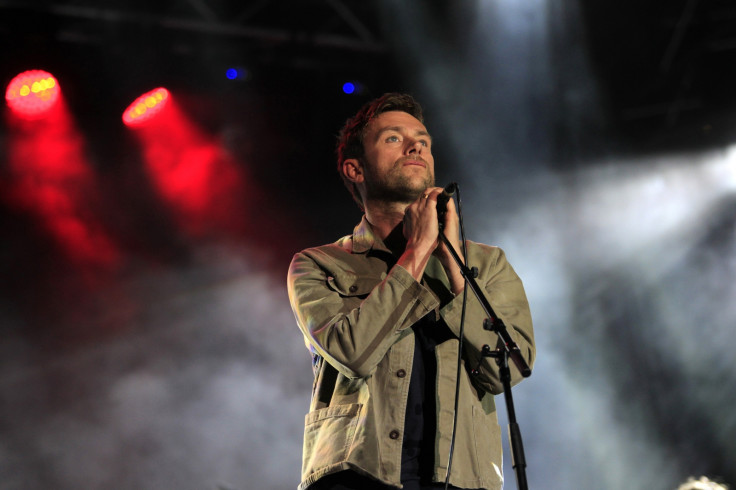 Albarn made particular reference to his politically-active 17-year-old daughter, who he feels will be most affected by British Prime Minister Theresa May's decision to invoke Article 50.
"My daughter's nearly 18 but she can't vote in this election. She's hugely frustrated by that and I'm sure she represents a huge amount of people who just don't feel like they can change anything now. And this is a point when we need to change stuff. We need to keep talking.
"I'm not trying to kind of, sorry, belittle the importance of people in middle [England], that specific king of person, who's comfortable, doesn't have necessarily a lot of financial problems anymore. You know, they've worked hard all their life, but they're nostalgic. They want to go back. They don't want to go forward.
"We need politics that moves, politicians that look forward and not nostalgia. Isolationism, to my mind, is going back. We need to go forward, we need to keep our minds open."
Albarn is no stranger to supporting an inclusive world view. Following the initial dissolution of Blur in 2003, he travelled the world and set up the Africa Express.
The annual tour, which features a revolving roster of artists who travel throughout the continent, aims to promote collaboration between African and western musicians and widen the appreciation of African music and culture.
Reflecting on his experiences abroad during the 2009 documentary No Distance Left To Run, which marked Blur's reformation, Albarn recalled: "I'd seen the world from many perspectives, and realised that this little island, which I love so deeply is, in fact a little island in the northern hemisphere."
The London-born star recently led the release Gorillaz' fifth album, Humanz, on April 28. The animated band are set to embark on a tour in support of the record.
Gorillaz tour dates
November 2017
1 Luxembourg – Rockhal
2 Vienna – Stadthalle
4 Copenhagen – Royal Arena
5 Oslo – Spektrum
6 Stockholm – Hovet
8 Zurich – Samsung Hall
9 Geneva – Arena
11 Munich – Zenith
13 Budapest – Aréna
14 Prague – O2 Arena
17 Berlin – Max-Schmeling-Halle
18 Dusseldorf – Mitsubishi Electric Halle
19 Hamburg – Sporthalle
21 Amsterdam – Ziggo Dome
22 Brussels – Forest National
24 Paris – Zénith
25 Paris – Zénith (new date)
27 Brighton Centre
29 Glasgow – Hydro
December 2017
1 Manchester – Manchester Arena
2 Birmingham – Barclaycard Arena
4 London – O2 Arena
5 London – O2 Arena (new date)