It has taken six years but eclectic Britpop collective Gorillaz are out of hiding and armed with new music. The Damon Albarn-fronted group debuted four new songs on 24 March ahead of the release of their fifth studio album Humanz.
Released on 28 April, the long-awaited record will feature a set of star-studded collaborations with the likes of Grace Jones, Noel Gallagher, Anthony Hamilton and De La Soul, as well as newcomer Rag'N'Bone Man on the deluxe edition.
Describing their new musical offering, Blur frontman Albarn told Radio X: "Simply put, we're in transition, we're turning into something else. The album kind of came from this dark fantasy. Just imagine, the weirdest, most unpredictable thing that changes everything in the world. How would you feel on that night? Would you go and get drunk? Would you stay at home? Just watch TV? Would you talk to people?"
Many fans thought another Gorillaz album would never come to fruition due to rumours of a feud between members Albarn and Jamie Hewlett. Fortunately they managed to patch up their differences so, as fans get stuck into the supergroup's new music, IBTimes UK rounds up all you need to know about their upcoming album.
Album title, tracklist and collaborations
Ironically titled given the supergroup are animated, Humanz was recorded in London, New York, Paris, Jamaica and Chicago, which would explain the wide range of guest collaborators. The LP consists of 14 tracks and is expected to channel a variety of genres from dancehall to gospel, electro and soul. In the music video for Saturnz Barz, virtual band members 2D, Murdoc Nichols, Russel Hobbs and Noodle, head into a haunted house and subsequently enter an alternative dimension.
Giving fans a taster of what to expect from the 14-track record, Gorillaz debuted the following four singles: Saturnz Barz featuring Popcaan, Andromeda featuring DRAM, We Got The Power featuring Savages' Jehnny Beth and Ascension featuring Vinny Staples.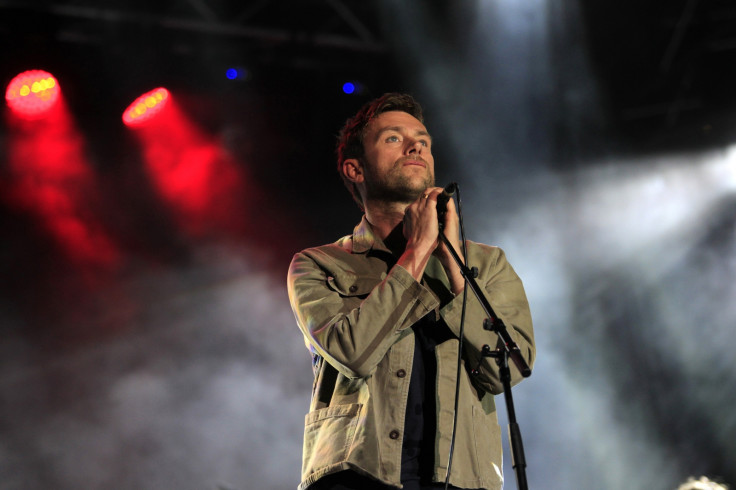 Humanz tracklist
1. Ascension feat. Vince Staples
2. Strobelite feat. Peven Everett
3. Saturnz Barz feat. Popcaan
4. Momentz feat. De La Soul
5. Submission feat. Danny Brown & Kelela
6. Charger feat. Grace Jones
7. Andromeda feat. D.R.A.M.
8. Busted and Blue
9. Carnival feat. Anthony Hamilton
10. Let Me Out feat. Mavis Staples & Pusha T
11. Sex Murder Party feat. Jamie Principle & Zebra Katz
12. She's My Collar feat. Kali Uchis
13. Hallelujah Money feat. Benjamin Clementine
14. We Got The Power feat. Jehnny Beth, Noel Gallagher
Noel Gallagher collaboration
Former Oasis frontman Noel Gallagher is perhaps the most surprising collaboration on Humanz, with his vocals heard on We Got The Power. Gallagher and Blur were embroiled in a long-running rivalry due to both being at the forefront of the Britpop scene in the mid-1990s. Addressing their mended relationship, Albarn said: "I mean now it feels like, completely, you know, not news at all really. He's fantastic in the studio and it's nice when you see how someone goes about their business."
Gorillaz Tour
Gorillaz will be heading out on the road this summer with the group set to headline their own festival, Demon Dayz, on 10 June. As a special treat, the band will also perform Humanz in full with a secret show in London on 24 March.
Watch Gorillaz' Saturnz Barz: