EU to May: We're too busy to meddle in UK elections
'People get excited over elections,' said European Commission chief spokesman Margaritis Schinas.
Brussels has hit back at Theresa May's extraordinary claims that European politicians and officials are trying to influence the result of the general election on 8 June.
A spokesman for European Commission president Jean-Claude Juncker rejected the prime minister's remarks and said his office is simply "too busy" to engage in tit-for-tats.
"We are not naive, we know that there is an election taking place in the United Kingdom. People get excited whenever we have elections," the Commission's chief spokesman, Margaritis Schinas said.
"This election in the United Kingdom is mainly about Brexit. But we here in Brussels, we are very busy, rather busy, with our policy work," added Schinas.
"We have too much to do on our plate. So, in a nutshell, we are very busy. And we will not Brexitise our work. To put it in the words of an EU diplomat, the 30-minute slot that we are going to devote to Brexit per week, for this week it's up."
Relations between Britain and the EU are currently strained as both sides prepare for tough Brexit negotiations. Over the weekend, German newspaper Frankfurter Allgemeine reported that May and Juncker clashed during their meeting at Downing Street last week.
An account of the meeting had been leaked and it was portrayed as a disaster, highlighting the UK and EU's vastly differing positions on what is both feasible and realistic during the negotiating period.
At first, May sought to dismiss the leaked account as "just Brussels gossip". However, on Wednesday (3 May), she unleashed an astonishing broadside against the EU.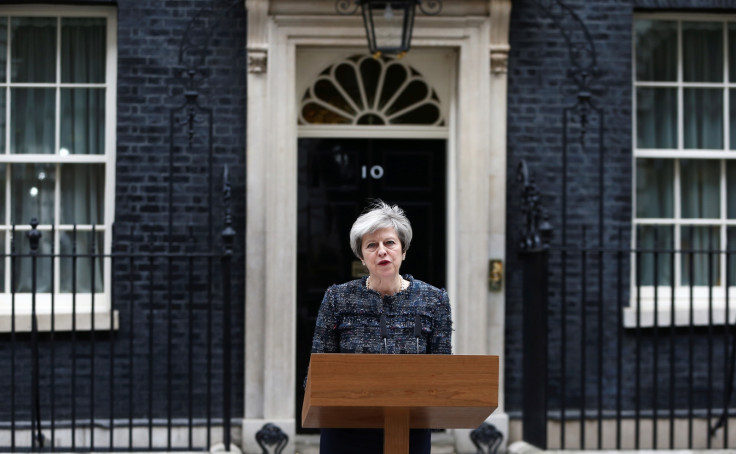 "Britain's negotiating position in Europe has been misrepresented in the continental press," said May. "The European Commission's negotiating stance has hardened. Threats against Britain have been issued by European politicians and officials.
"All of these acts have been deliberately timed to affect the result of the general election that will take place on 8 June," the prime minister added.
"The events of the last few days have shown that – whatever our wishes, and however reasonable the positions of Europe's other leaders – there are some in Brussels who do not want these talks to succeed. Who do not want Britain to prosper."
Despite such strong remarks from May and questions on whether she was right to claim that "threats" had been made, Schinas said: "People get excited over elections, it's normal, so things are said."
Meanwhile, May's comments were also rejected by the president of the European Parliament.
"We are not seeking to influence the result in the UK," said Antonio Tajani. He added that the snap election is "a positive development for them and for us, because this will mean there is stability in the UK".
© Copyright IBTimes 2023. All rights reserved.