High-speed trains will now be able to whisk passengers through the heart of the Alps in 17 minutes, after the world's longest and deepest railway tunnel opened on 1 June. At 35.5 miles long, the Gotthard Base Tunnel will speed passengers and cargo by rail under the mountain chain that divides Europe's north and south, in a journey which originally took days until the first Alpine rail tunnel opened in 1882.
Designed to last a century, the Gotthard Base Tunnel has spent 17 years under construction and is now an engineering marvel.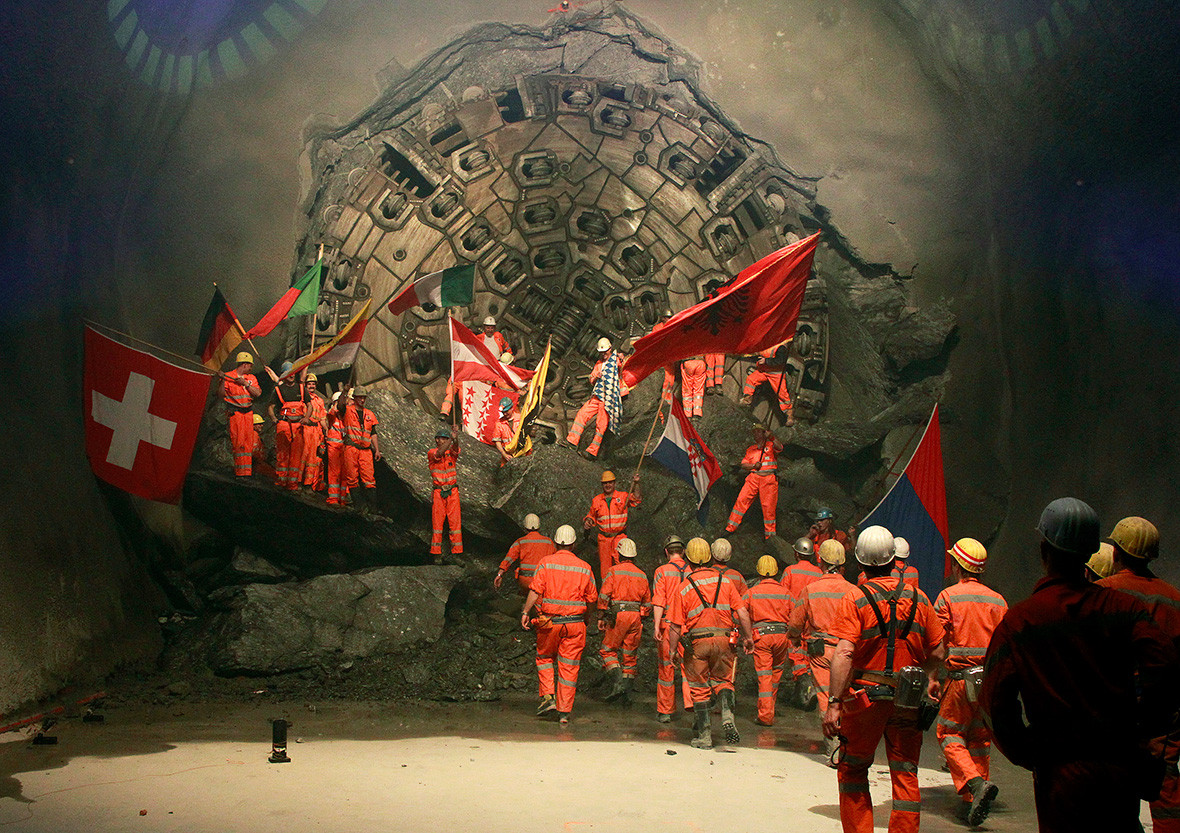 Described by federal transport office director Peter Fueglistaler as "a masterpiece of timing, cost and policy" the railway came in on schedule and on budget. The rail line travels in a series of loops and tunnels and the new flat route means even heavy trains will need only one locomotive rather than two or three.
The railway is part of a 23 billion Swiss franc (€20bn, £16bn, $23bn) infrastructure project and will see around 260 freight trains, along with 65 passenger trains traverse the two-tube tunnel each day once final testing has finished later this year. Engineers working on the project had to dig and blast through 73 kinds of rock, some hard as granite, some as soft as sugar. Nine workers died during the process.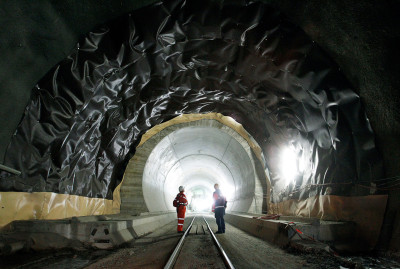 Running along Europe's main rail line, the tunnel connects the ports of Rotterdam in the north to Genoa in the south. It will snake through the mountains as much as 2.3 km below daylight and through rock as hot as 46 degrees Celsius. The overall project includes the Loetschberg rail tunnel, which has already opened, the Ceret tunnel that is still under construction. Work is due to finish in 2020.