The government has announced plans to roll out new measures to make the London Stock Exchange more attractive to high growth businesses, notably by allowing free floatation.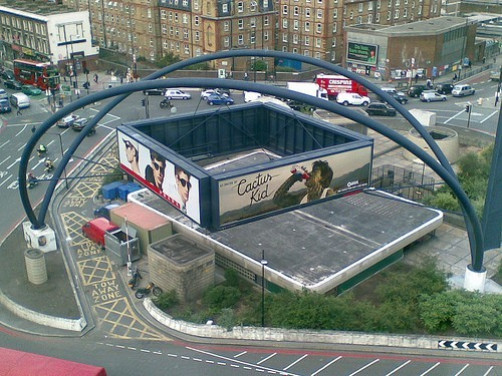 The announcement was made on as part of the government's Growth Review. David Willetts, minister for Universities and Science, made the announcement in front of a crowd of start-ups, entrepreneurs and Venture Capitalists at Google Campus in Shoreditch.
The speech took place during SeedCamp, a week-long event designed to provide start-ups with advice from industry mentors.
The proposal will make changes to the current UK IPO market for high growth medium-sized companies, with reformed rules concerning flotation costs, eligibility criteria and reporting requirements. It is hoped these measures will make the London Stock Exchange an attractive and competitive listing choice for businesses, on the same level as the NASDQ Stock Market.
Back in April this year, President Obama signed the JOBS Act into legislation, an act that was aimed at supporting start-up businesses. It was met positively by the industry, and there have since been calls for the UK government to replicate the act.
A recent Tech City breakfast provided the background for a proposal from entrepreneur-turned-investor Robin Klein, which urged the government to support start-ups by letting them float in London. It is reported that the measure received widespread support.
Investigate
The government has also pledged to investigate the current regulations tied with the market, in order to encourage investors to place their money into high-growth companies.
Willetts sees these measures as a positive step in the right direction, saying: "There is a rich crop of innovative European high-tech companies that will be going to the financial market over the next few years. We're determined to make sure that as many as possible should do an IPO and float in the UK, not elsewhere."
The sentiment was shared by Xavier Rolet, chief executive of the London Stock Exchange Group. "There is a direct and proven link between IPOs and job creation. Attracting both entrepreneurial businesses and the investors that support them to the UK is key to driving growth and generating jobs."
This new route for companies to enter the market will come as a complement to the existing markets, and will target fast growing companies looking to fund further expansion.
Stefan Glaenzer, co-founder of Passion Capital, an early-stage venture firm, commented on the news. "This is great news for technology entrepreneurs and investors across Europe. It's vital that we enable more European companies to IPO in London, as this will not only create vital new jobs and investment, but it will also help more European companies grow into world-beaters, we need to create digital companies who end up on the buy side and not sell out. An IPO is not a sell out, it's the beginning of the next phase."