Government is 'turbocharging housebuilding' as number of new homes surges
Fastest growth in new homes for eight years but still figures fall short of meeting government's 2020 target.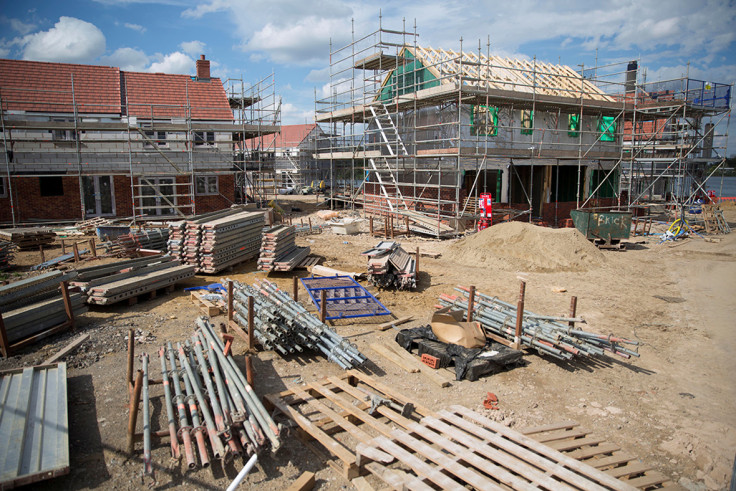 The government must up its efforts to meet its target of a million new homes by 2020, new figures suggest, as housebuilding levels in England lag short of what is needed.
There were 155,080 new build homes constructed in the 2015-16 year, said the Department for Communities and Local Government (DCLG), up 5.7% annually. And the number of all new residential units, which includes conversions, such as commercial-to-residential, rose 11.1% to 189,650, the highest increase in eight years.
Though rising, this is still shy of the 200,000 new units a year the government must average if its goal is to be realised. It is due to publish a white paper on housing policy in the near future and has already steered £5bn of funding towards housebuilding schemes in recent months. Moreover, the government says its changes to planning rules will make it easier to build more homes.
"We promised to turbocharge housebuilding so more people can have the security of their own home, and that is exactly what we are doing with the biggest increase in the number of new homes in many years," said Gavin Barwell, housing and planning minister. "We know there is more to do to ensure the housing market works for everyone and not just the privileged few and we will be setting our further details in our housing white paper shortly."
A shortage of housing has driven up rents and house prices in recent years, particularly in London and the South East of England, at rates of growth faster than incomes. This has shut out many aspiring first-time buyers, who, despite low interest rates and government schemes such as Help to Buy, struggle to save the deposit needed to purchase a home.
"The spread of this new housing supply is patchy," said Susan Emmett, director of residential research at Savills. "Cherwell, Dartford and Tower Hamlets in east London, have the highest levels of additional homes. Beyond that, some of the biggest numbers emerged outside the M25 and London's green belt in Buckinghamshire, Bedfordshire, Oxfordshire, Northamptonshire, Cambridgeshire and Norfolk. These are high demand areas where we expect to see the highest growth in house prices over the next five years.
"However, we still need more homes particularly in London. Our estimates suggest that we really need 300,000 new homes a year to cover a backlog of need after years of undersupply. The challenge now is sustaining this level of delivery without being sidetracked by Brexit or the American election results. Building more homes not just for ownership but for a range of tenures, and delivered by a greater variety of housebuilder would help."
© Copyright IBTimes 2023. All rights reserved.