Government emphasis on promoting Tech City is driving up the cost of doing business, forcing technology companies away from London in pursuit of cheaper rent and a better quality of life.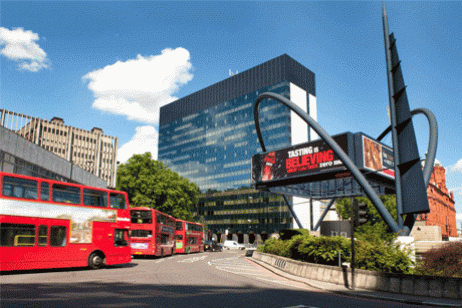 A survey conducted by YouGov reveals a quarter of 155 managers from small- to medium-sized London technology companies blame a lack of affordable office space on their inability to grow, while 48% say the general costs associated with running a business make staying in London prohibitive.
Almost half of companies polled said the government is too focused on the Tech City hub of digital and media companies around the Shoreditch and Old Street areas of east London, while other major UK cities like Birmingham are missing out.
Desperate
Wouter Schuitemaker, investment director for inward investment programme Business Birmingham, said: "We're seeing a surge in interest from innovative tech firms, which are desperate to grow but are struggling to upscale their operations in London to meet customer demand. Companies cannot afford to lose out on new business or organic growth due to their location."
Schuitemaker believes there is "huge untapped digital potential" outside of London, and investing in it will "be to the immense benefit of the UK economy."
Research conducted by GFK earlier this year revealed more than 40% of Tech City companies found a shortage of skilled workers is their biggest challenge, with three quarters blaming the employee shortfall for restricting growth.
Of the 155 London-based staff, all of which are middle managers or higher and work for companies of less than 250 employees, 70% agreed that their businesses have struggled to grow in London, and almost half doubt the capital can produce an international giant like Google, Facebook or Twitter in the near future.
Rents still competitive
However Tech CIty UK does not recognise this trend, with a spokesperson telling IBTimes UK that rents are still "competitive":
"We now have over 1,500 companies benefiting from the access to talent and investment that the Tech City community provide. Rents in Tech City are still very competitive, with increases caused by demand from a lot of growing companies combined with constrained supply."
The spokesperson added that the people in charge of Tech City are working with developers "to help them understand the needs of growing tech companies to help increase affordable office space."
Adding that Tech City is also collaborating with groups outside of London: "We're also collaborating with other technology clusters from around the country including Birmingham to share ideas, thinking, resources and learnings in order to build on our collective success."
Quality of life
Nearly two-thirds of those polled said the UK economy would benefit from developing bigger, stronger tech hubs outside of London, and 56% claim the rising costs of doing business in the capital would lead to expansion elsewhere. A third said a better quality of life away from London would also promote the growth of regional tech hubs.
Online fashion store ASOS chose Birmingham for its first UK office out of London earlier this year. Chief information officer Pete Marsden said: "There are huge advantages for a digital company like ASOS diversifying beyond London.
"Birmingham has the space, talent and vision we are looking for and is still in easy reach of our headquarters in London...Birmingham's digital cluster and its potential to become an e-commerce hub sealed the deal for us."
Simply too expensive
Technology startup Owned It began life, as many such companies do, in its co-founder's London bedroom, but when the business began to expand, Birmingham was considered a better home than the capital.
The firm's finance director, Sonu Bubna, said: "I am certain now that if we had stayed in London, we would not have survived. It was simply too expensive. We have been able to grow in Birmingham thanks to brilliant local graduates and plenty of financial support."
Bubna adds: "There's no reason why digital companies should have to locate in London...places like Birmingham are developing buzzing communities of tech entrepreneurs to rival the Tech City scene."