Liverpool legend Graeme Souness has urged Arsenal forward Alexis Sanchez and the Reds star Philippe Coutinho to replicate what Cristiano Ronaldo and Luis Suarez did in their final season at Manchester United and Anfield respectively.
Ronaldo left Old Trafford and made a switch to Real Madrid in 2009. The Portuguese international was keen on leaving United just after he played a key role in helping them win the Champions League in 2008. However, Sir Alex Ferguson convinced him to give one more year for the Red Devils as he finished the 2008/09 season with a league title.
Suarez, on the other hand, was wanted by Arsenal in the summer of 2013. Liverpool blocked their move and a year later, he sealed a switch to Barcelona. In his final season with the Merseyside club, the Uruguayan international was the league's leading goalscorer as the Reds came close to winning their first Premier League title.
Manchester City manager Pep Guardiola was keen on signing Sanchez, while Coutinho wanted to seal a move to Barcelona. Both their moves collapsed and Souness has advised the duo to prove their worth to Arsenal and Liverpool.
"If Alexis Sanchez and Philippe Coutinho need role models after failing to get the transfers they pushed for, then they need look no further than Cristiano Ronaldo and Luis Suarez," Souness told the Times.
"They could have sulked after being told to stay another year at Manchester United and Liverpool, but instead they proved their quality.
"Ronaldo inspired United to a third consecutive league title and a second successive European Cup final before departing for Real Madrid for £80m in 2009. Suarez scored 31 goals in 33 league games as Liverpool narrowly missed the title and was named footballer of the year before joining Barcelona for £65m in 2014.
"Every player is different, of course. Some accept it, while others will be unhappy until they finally get their own way. As a manager, you are appealing to their professionalism. The supporters of Arsenal and Liverpool will be looking at Sanchez and Coutinho closely this season to see what they are giving."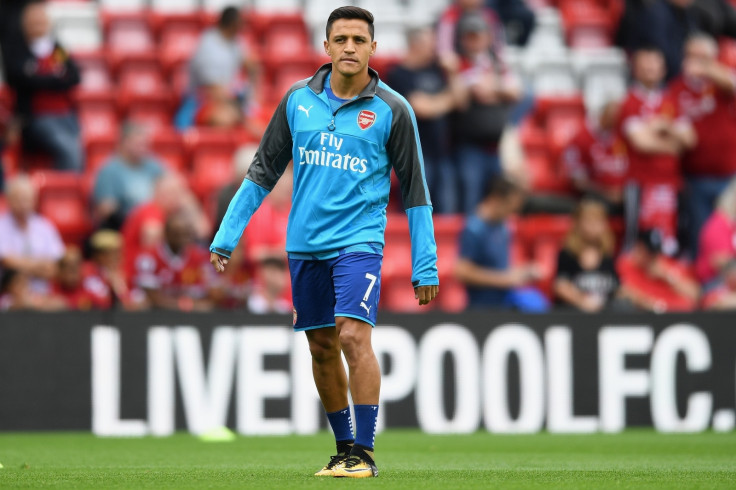 "Sanchez's body language last season was not great. Arsenal have known since then about his desire to leave. Sanchez has been disillusioned with the way the club's prospects have been heading."
"This is not the same as Coutinho, whose eagerness to move grew stronger in the past month, after Barcelona had sold Neymar to Paris Saint-Germain for £198m.
"Coutinho's case is different, but he has put Liverpool in a very difficult situation by making it clear that he would prefer to be at Barcelona. There is never a good time to have your best players unsettled and I understand that for Latin players, if Barcelona or Real Madrid come in it's just too tempting, no matter where they are. That includes United in Ronaldo's case and Liverpool with Suarez.
"Nevertheless, you would like to think, given that the boy signed a five-year contract only in January, he would have some respect for Liverpool.
"The common sense way would have been for him to turn round, so it was coming from his mouth, and say: "I'll stay another year." That would have been doing the right thing by the club and the club doing the right thing by him, as happened with Suarez."