Gran Turismo 6 will be available for PlayStation 3 in time for Christmas, Sony Computer Entertainment has revealed in an event held at Silverstone to celebrate the franchise's 15th anniversary.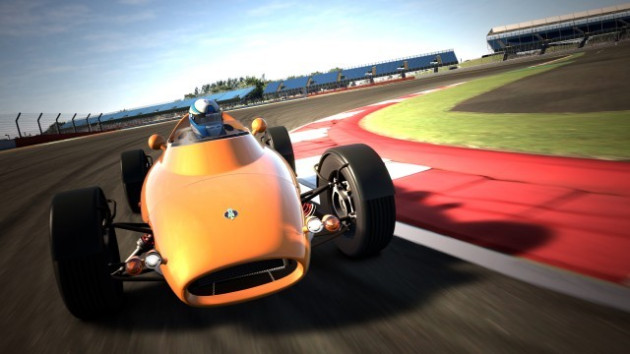 Held at the Silverstone Grand Prix circuit in Northamptonshire, the event was led by Gran Turismo creator Kazunori Yamauchi, who said the game has been "refactored" since GT5, making it "very flexible and expandable," with a view to making future developments after the game launches later this year.
All 1,000 cars and 26 tracks from Gran Turismo 5 will be preserved in the sixth installment, and will be joined by a further 200 cars and seven new locations - including Silverstone - taking the total up to 33 tracks with 71 different layouts, 19 of which are new for GT6.
Car modification and customisation will feature as heavily as ever in GT6, with thousands of aerodynamic parts and custom wheels available for almost all cars, and players can also personalise their cars more than ever before.
In a bid to further increase Gran Turismo's accuracy to real-world performance the franchise has teamed up with tire manufacturer Yokohama and suspension company KW Automotive, with both acting as technical development partners to improve the game's physics engine and increase realism.
New additions to the Gran Turismo car showroom include the 1971 Ferrari Dino, the 2012 KTM X-Bow R and the electric Tesla Model S saloon car.
Gran Turismo 6 also features new tyre performance and aerodynamic models, an improved track creation tool offering several tens of square kilometres of landscape to build in and a new user interface with shorter load times - a common request from GT5 players frustrated by unnecessary loading screens.
Sony also announced that GT6 will feature smartphone, tablet and PC intergration, with applications for each platform arriving in time for the Christmas release, although no more details were given on what purpose these apps will serve.
Yamauchi said: "It is amazing to think that it is 15 years since we first released Gran Turismo. Things have changed a lot since then and now Gran Turismo 6 is a further evolution of my drea. We're pleased to deliver GT6 to PlayStation 3 as we have a very loyal community on that platform.
"The game will continue to develop throughout its life. I already have many ideas for things I want to achieve in the next 15 years of Gran Turismo."
Yamauchi remained tight-lipped on when his game will make the jump to PlayStation 4, which is expected to go on sale around the same time as GT6 at the end of 2013.