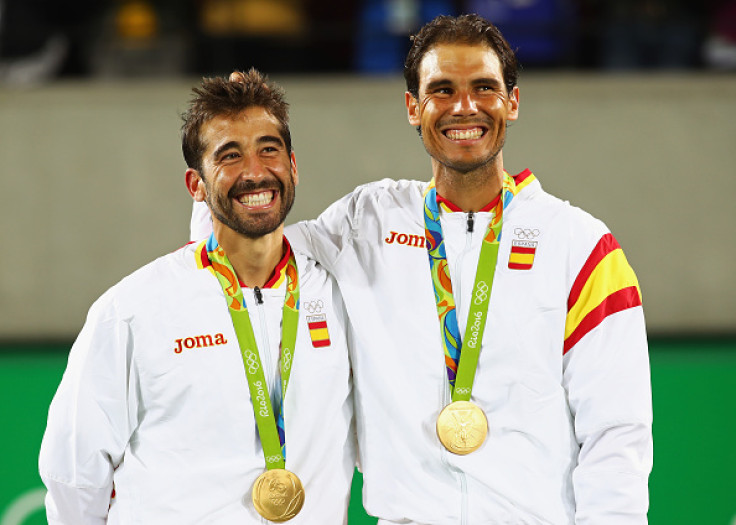 Marc Lopez has credited Rafael Nadal for saving his career after he pondered retirement at the age of 26 as he struggled to make an impact as a singles player on the ATP Tour. The Spaniard shifted to doubles in 2009 following a call from the former world number one singles player and has not looked back since.
Lopez is now a doubles Grand Slam winner and Olympic gold medalist and has solely focused on doubles in the last eight years. He has made three major finals, but won his first at Roland Garros this year and also went on to partner Nadal to victory at the 2016 Olympic Games in Rio in the tennis men's doubles event.
The world number eight doubles player, who is currently playing in the year-end ATP World Tour Finals event with current regular partner Feliciano Lopez, was full of praise for Nadal, who played through injury problems, to finish fourth in the singles and go all the way in the doubles event in this summer's games in Brazil.
"I had lost passion for this game, I did not like to travel anymore and when you are World No. 200 everything is more complicated. I was feeling I had lost the train," Lopez revealed to El Periodico, as translated by tennisworld.org
"He pulled me out of the pit. He asked me to play in doubles in 2009. We won the tournament and it pushed me to continue at least for another year. I did many things thanks to Nadal. And it was worth. I almost retired from tennis and now this year [in the doubles] I am having my best season.
"It was very tough, a very tense match. Rafa was very motivated. He came to Rio without being in a good shape and was suffering from wrist issues. He put a lot of effort after withdrawing from London Games. I believed he would have not won the gold with me. It was incredible what he did. I saw all what he did to overcome pain and the tiredness as he played singles and doubles. Seeing him was stressful for the pressure he had," the world number eight doubles player added regarding Nadal's effort during the 2016 Rio Olympics.