Rafael Nadal and Roger Federer provide injury update ahead of 2017 comeback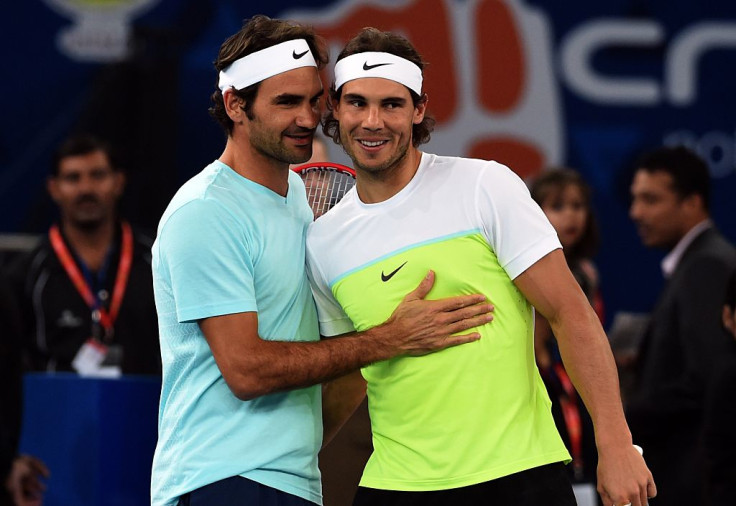 KEY POINTS
Rafael Nadal cut his season short after the Shanghai Masters earlier this month.
Federer has not played since his semi-final loss at Wimbledon this year.
Rafael Nadal and Roger Federer have given positive updates on their respective injuries as they prepare for their comeback in 2017. Both the former world number ones called time on their season owing to injuries. The latter was the first to make a decision, while the former decided to cut his 2016 campaign short following his second round loss at the Shanghai Masters earlier in the month.
The Spaniard, who has struggled with multiple injury issues in recent seasons, was expected to make a comeback this year, and even showed glimpses of being back to his best with back-to-back titles during the European clay court tour. He looked in good form during the French Open at Roland Garros but had to pull out with a wrist injury ahead of his third round clash with compatriot Marcel Granollers.
The 30-year-old admitted that he played through the pain in recent tournaments, but was unwilling to push it further. He is currently undergoing rehabilitation for the injury, and has revealed that he will begin training shortly.
"The problem is that from when I got injured in Madrid, I only played US Open feeling less pain, and I have been playing with this problem for too many months. And the wrist is so important for my game, without being able to fully hit forehand everything is tougher. It was the moment to take a decision; I will rest for some days in order to be able to practice normally," Nadal told Tennis World USA.
"Before playing Olympics I did not practice for two months and a half, it was a risk to play there but it was Olympics, a unique experience that I enjoyed so much. The injury before Olympics did not get worse, things went well, it was not so normal, but with the fact of not being able to train for so long,you can have other issues, from nothing I had other issues on the opposite side of the hand and from there I suffered," the current world number six added.
Federer, like Nadal, has slipped down the rankings after calling time on the 2016 season post his semi-final loss to Milos Raonic at Wimbledon. He is currently ranked seventh in the world and went without winning a tour-level title in a season for the first time in his career.
The Swiss maestro has struggled with injuries this season and played just seven tournaments all year. However, the former world number one has revealed that he is close to full fitness and is set to step up his training regime in the coming weeks.
"I am practicing well, we are going step by step although we could do more. We are practicing 90 minutes per day and I am almost 100%. Now we will increase the intensity both in the gym and on the tennis court. By next week Ivan (Ljubicic) will be there as well," Federer said, as quoted by Yibada.
"In the last two months I played less tennis, maybe ten or twelve times and three times I played more than an hour. For the rest, half an hour and sometimes hitting against the wall. I did not want to take risks after all the physical practice I did," the Swiss star explained.
© Copyright IBTimes 2023. All rights reserved.