Details on Grand Theft Auto V from the December issue of Game Informer magazine have apparently been leaked to GameFAQs by a user called AP15.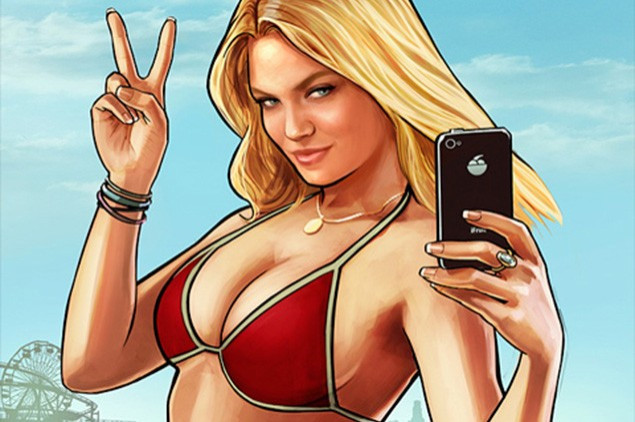 Information on the game's main characters has been revealed, as well details of character customisation options and mini-games.
Below is a full list of details as revealed by AP15 on the GameFAQS forum:
You play as Albert DeSilva a half-American, half-Puerto Rican American
He is 42-years-old and has an ex-wife and two children
The show Breaking Bad has a little influence on the game as Albert is drawn to the life of crime from an older age for the money
You also play as Dougie Vejo, a younger criminal just coming up in Los Santos [GTA V's fictional version of Los Angeles]
Los Santos is the only large city, smaller towns round out the countryside
Grove Street makes a return [from the original San Andreas game] however the characters Carl and Sweet [also from San Andreas] do not appear
Money plays a large part as Albert has lost most of his in a Ponzi scheme
You can purchase property
The only customisation for characters is clothes/hair/facial hair - no gyms or tattoos
One or more characters from Grand Theft Auto IV may show up
Car customisation is back
Songs confirmed so far include My Michelle by Guns and Roses, Magic Power by Triumph, California Dreaming by The Beach Boys and Beautiful by Snoop Dogg.
New mini-games include golf, tennis and surfing
Mission played was called "Alimony" which featured a scene from last year's trailer involving a jewellery robbery.
Grand Theft Auto V has already been confirmed for release in spring 2013, with pre-orders for the game available from 5 November. A second trailer for the game is also expected soon, with an iOS version of Grand Theft Auto: Vice City scheduled for release in the fall of 2012.
Rockstar and Game Informer are yet to confirm whether these details are correct.
Update - Matt Bertz, managing editor at Game Informer has confirmed via Twitter that the leaked information is false. Rockstar Games has revealed that a new Grand Theft Auto V trailer will be released on 14 November.