Arsenal's first summer signing Granit Xhaka has revealed the main reason he chose Arsenal over other clubs that were interested in signing him following his impressive performances for Borussia Monchengladbach last season. The Swiss midfielder reveals that it was the Gunners' playing style and his conversation with Arsene Wenger which swayed him to make the move to the Emirates Stadium.
Liverpool were also linked with a potential move for the midfielder, but Xhaka has confirmed that he had no direct contact with the Reds over a move to Anfield. Jurgen Klopp would have been well aware of the midfielder owing to his time spent in Germany with Borussia Dortmund, but the midfielder was convinced Arsenal were the team for him once he spoke to the Frenchman, which was a while before he joined the club.
The 23-year-old made his debut for the north London club as a second-half substitute against the MLS All Stars during their pre-season tour of the US on Thursday (28 July) and made his first start when Arsenal concluded their tour with a 3-1 win over Chivas de Guadalajara. The Switzerland international was delighted to get his first game under the belt and with Wenger showering praise on his first summer signing's level of performance in his first appearance for the club.
"I personally never had contact with (Jurgen) Klopp or Liverpool," Xhaka told the Daily Mail.
"A while ago, I spoke to Arsene Wenger. But this club fits to me and I fit to it. Arsenal play attractive football and I enjoy that. I think you could see against the MLS side that this team has a lot of quality and we'll give our all to show that on the pitch."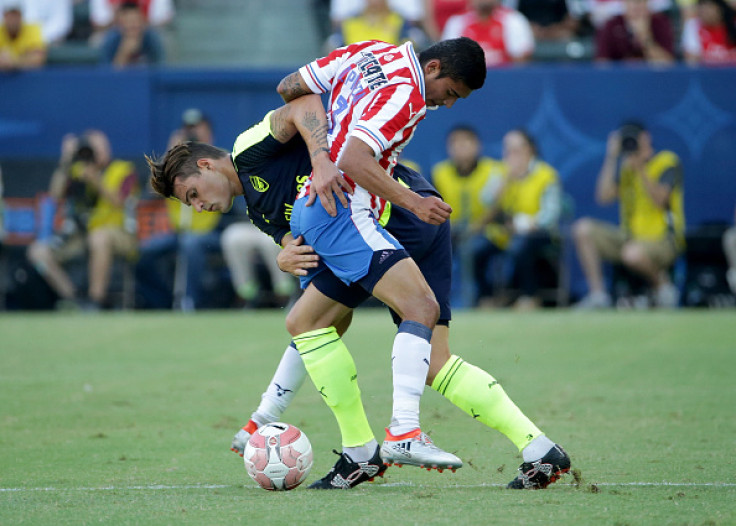 "It's a really nice feeling to play for such a great and big club for the first time. I really enjoyed it and I think it showed on the pitch that I've been welcomed really well, that I have the trust of my team-mates. I'm really pleased to have finally played my first game," he added.