Great Britain have stormed to another gold medal with a new world record time in the women's team pursuit final.
Joanna Rowsell, Laura Trott, Katie Archibald and Elinor Barker roared across the finishing line with a time of 4:10.236 seconds, blowing away world champions United States.
The victory sees Trott becomes first British woman to win three gold medals, having triumphed in the team pursuit and omnium events at London 2012. She can add to that tally when she competes in the omnium next week.
Team GB crossed the finishing line nearly two seconds ahead of the United States.
"The feeling we were getting, it was like this machine was coming together," Trott told BBC One. "To come away with a time of 4.10 was honestly incredible."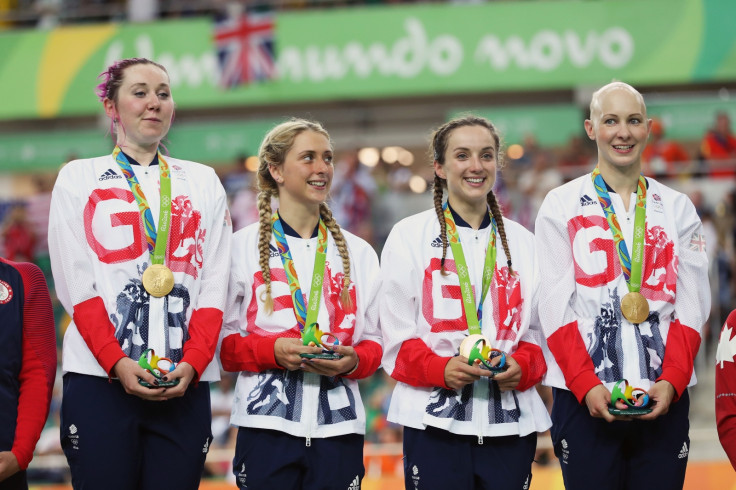 Canada meanwhile comfortably sealed the bronze medal with a comprehensive victory over New Zealand, finishing almost four seconds ahead of the opposition.
Team GB had already set a new world record time in their qualifier to book their place in the final. Minutes before that, the United States had wiped their previous record clean with a superb victory over Australia, throwing down the gauntlet by knocking a full second off GB's previous record with a time of 4:12.282.
It was a short-lived triumph, however, with Archibald, Trott, Barker and Roswell roaring back by smashing the world record again in their semi-final against Canada with a time of 4:12.152, a time that was smashed again in the final.
Team GB's men's team also clinched gold in the team pursuit event on Friday (12 August). Ed Clancy, Owain Doull, Steven Burke and Sir Bradley Wiggins held their nerve in a thrilling final against Australia, also clocking a new world record time of 3:50.265.
The victory also saw Wiggins become Great Britain's most decorated Olympian of all time, increasing his medal tally to eight.