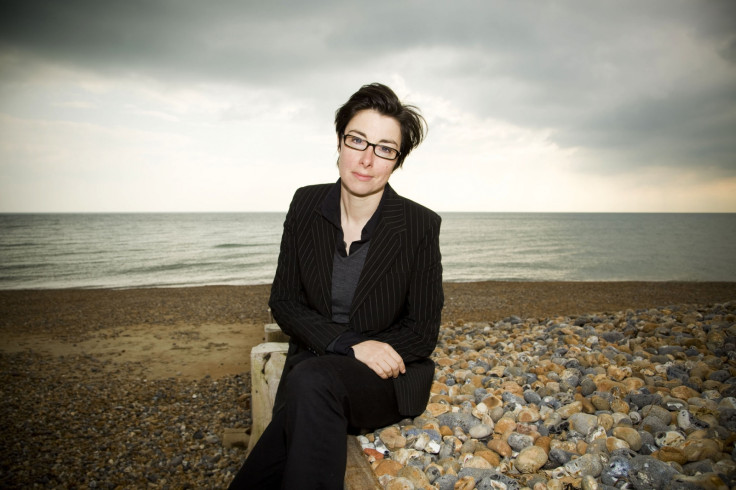 Great British Bake Off co-presenter Sue Perkins has been suffering from a non-cancerous brain tumour for eight years, she has revealed. The 45 year old has reassured concerned fans that "all is fine" but has admitted she is unable to conceive children. Perkins, who is in a relationship with Channel 4 presenter Anna Richardson, co-hosts the BBC One show with long-time TV partner Mel Giedroyc.
In an interview with Good Housekeeping magazine, the broadcaster, writer, actor and comedian says the growth was discovered while she was undergoing medical tests for BBC series Supersizers, where she was joined by food critic Giles Coren. She was subsequently diagnosed with prolactinoma. Opening up about the illness, Perkins told the publication: "Sometimes it's big and makes me mad, and sometimes it's small and is in the background.
"Sometimes it screws up my hormones. I have various tests now to make sure the side effects aren't too onerous." The host admitted that while she had no immediate plans to start a family, being told that she was unable to conceive was still difficult news to hear. She said: "I don't know if I would have gone on to have children. But as soon as someone says you can't have something, you want it more than anything."
Perkins is best known for hosting TV shows with Mel Giedroyc, with whom she first found fame presenting the Channel 4 shows Light Lunch and Late Lunch in the 1990s. The TV personality says she grew emotional when her sidekick gave birth for the first time, realising she would be not be able to experience motherhood herself in that way.
Fans have understandably shown concern for Perkins's health following the revelation. The presenter reassured her supporters on Twitter, saying, "Ta for sweet tweets about my prolactinoma. It's benign & non-symptomatic. All fine, Let's focus on those less fortunate in the world." The NHS states that benign brain tumours are a mass of cells that grow slowly and do not spread elsewhere in the body.