Fans of the Great British Bake Off are livid after judge Mary Berry accidentally revealed who will be leaving tonight's episode (20 August - Episode 3, Bread) during a live radio interview. While many desperately try to avoid finding out the identity of the unlucky contestant, others have sympathised with the 80-year-old.
Warning: Spoilers ahead
Ahead of the third episode, which will air on BBC One, Berry was discussing the sixth series with BBC Radio 2 host Chris Evans when she let the big news slip. When the DJ said: "You've already lost two," Berry replied: "Wait a minute, we've already lost three."
Clearly oblivious that she was dropping a major spoiler, the baker continued: "Marie, ****** and on the first week it was lovely chap with the little hat on." Evans tried to interrupt, stating: "You lose one tonight – you know that but we don't," but it was too late.
Listeners quickly flooded Twitter criticising Berry for allowing such a major spoiler to slip, with one commenting: "Cant believe Mary Berry let slip on the radio who goes on #GBBO tonight! YOU HAD ONE JOB MARY!!!!" while another said: "Can't believe Mary Berry has let slip about who's gone off Bake Off this week. Wednesday has been ruined now!"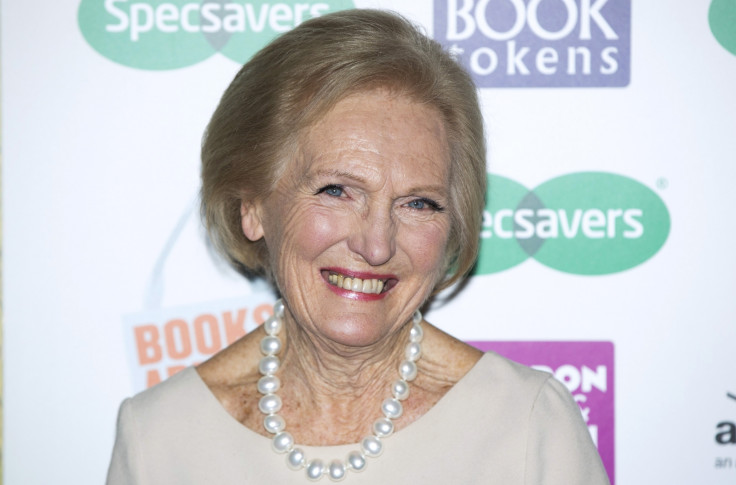 One particularly angry GBBO fan tweeted: "Brilliant news knowing who goes from #GBBO this evening. Thanks Mary Berry. Straight from the horses mouth!" while another chimed in: "Well gee, never thought I'd have tonight's Bake Off result spoiled by ACTUAL Mary Berry on @BBCR2 this morning... BBC fail."
However, some brushed off the gaff with one Twitter user enthusing: "Never mind, #MaryBerry . I'll still be watching for the cooking! #GBBO," while another supporter said: "Mary berry aka life saver."
For those who can not wait to find out which contestant leaves, continue to read on below.
Viewers were shocked to see Marie Campbell, who was the bookies' favourite to win, get eliminated from the competition in the second week while aspiring musician Stu Henshall was given his marching orders in week one.
So which contestant leaves? It is...
Dorret!
The Great British Bake Off returns to screens tonight (20 August) at 8pm on BBC One.
Listen to Mary Berry let the spoiler slip: