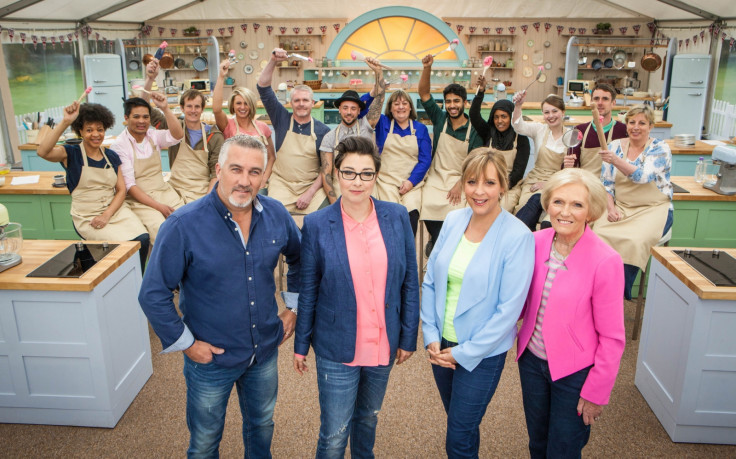 The hugely popular show The Great British Bake Off will arrive back on UK screens on 5 August and ahead of the first episode, the BBC has revealed details of the 12 contestants taking part in the sixth season. IBTimes UK takes a look at who will be competing in the weekly baking competition this year...
Alvin, 37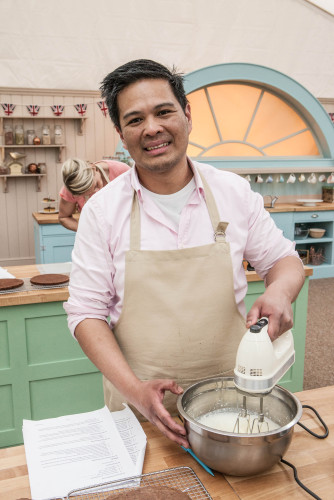 Originally from the Philippines, Alvin lives with his wife and two children in Berkshire and works as a nurse. He says that while he is baking, he constantly jots down recipes and certain techniques he has picked up a long the way so he can pass his expertise on to his children when they grow up.
It was seven years ago when he really got a taste for baking, when he asked himself why he was buying bread and cakes when he had an oven at home. He now bakes at least four times a week and, according to his wife, is a baking tin collector.
Dorret, 53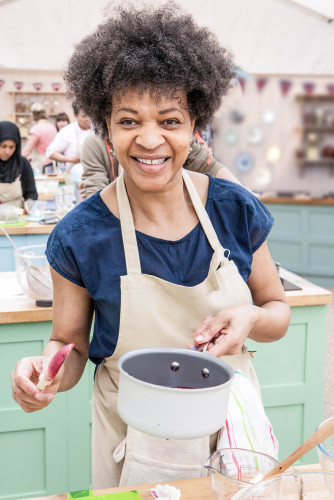 As well as possessing a love of baking, Dorret also has passions for multiple dance disciplines including salsa, ballet and tap. Born in the West Indies, she now lives in Preston with her husband and has a 21-year-old daughter.
She is a self-proclaimed foodie and often visits Michelin-starred restaurants to try and get inspiration and tips for her next culinary challenge. Her dream is to go to Le Cordon Bleu, the famous culinary school in Paris.
Flora, 19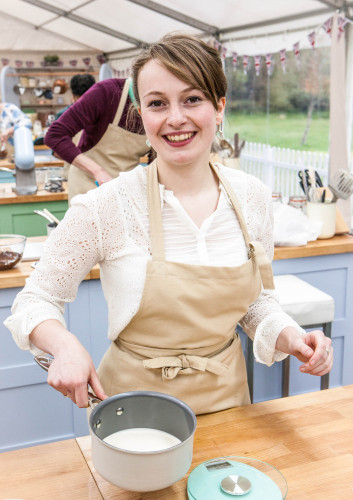 Flora is this year's youngest baker and when she is not baking, she works as an assistant at an art gallery while gearing up to start a university degree in art history.
She lives with her family in the Scottish countryside and frequently bakes cake and loaves of bread for her parents and two younger sisters. Flora says all of her relatives love to bake, so much so that she cannot remember a time when she did not do so.
Ian, 41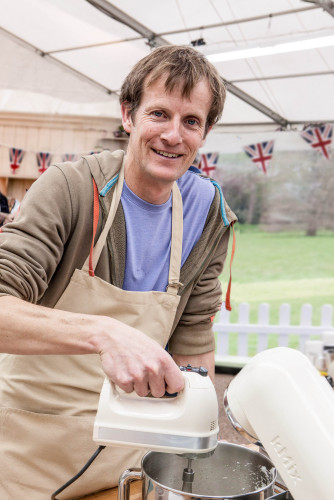 Keen traveller Ian started baking six years ago and is the Dalai Lama's official photographer whenever he visits the UK. But in more recent years, he has become a house husband and spends his days building giant catapults zipwires for his children to play with.
His passion for foraging and seeing the world means that he's never afraid to bake with unusual ingredient he finds in his garden or from even further destinations.
Marie, 66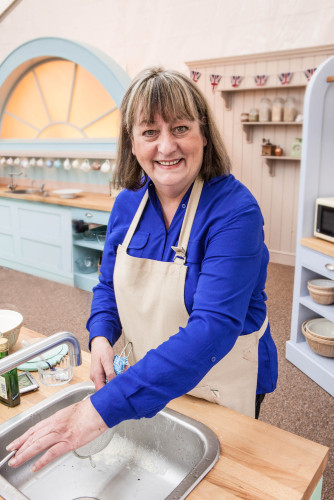 According to her children, when they were younger Marie struggled to even boil an egg so to be one of the contestants on this year's Bake Off is a real achievement for their mother. She got involved with cooking and baking in her 30s when she moved to Paris with her family and became inspired by French patisseries and their decorative creations.
Mat, 37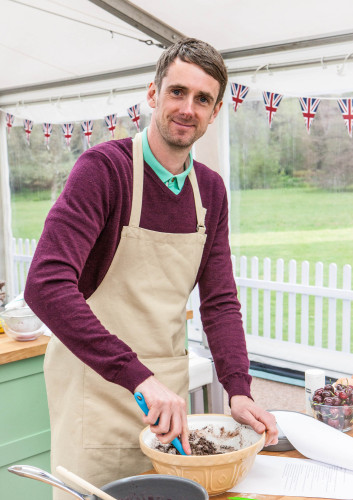 Hailing from London, Mat began honing his baking skills three years ago in between shifts as a fireman. He believes that he has now mastered everything from cakes and breads to biscuits, pies and pastries. The 37-year-old labels himself as a "competent amateur" who "learns every time he bakes". He prefers baking sweet foods to savoury and lives with his wife.
Nadiya, 30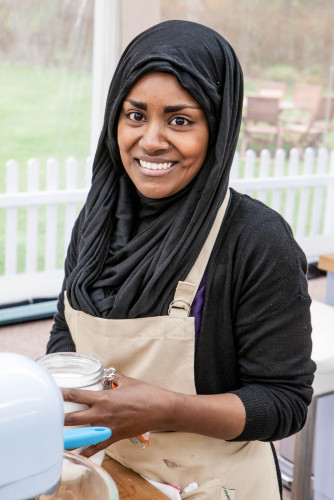 Originally from Luton, full-time mother Nadiya lives with her husband and their three children in Leeds. She was inspired to start learning culinary skills when she became curious as to why her father only served ice cream as a dessert in his Bangladeshi restaurant and wanted to change up the menu a little. Encouraged by her home economics teacher at school, she has learnt many skills in the kitchen and now often makes dishes for her family.
Paul, 49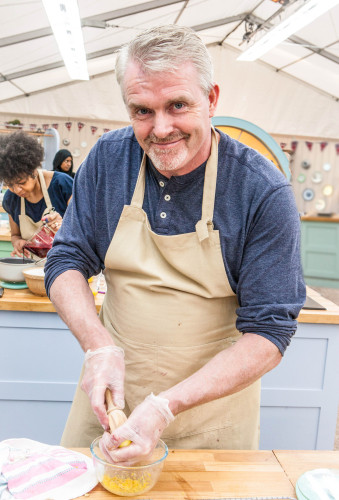 Paul has worked as a prisoner governor for the past eight years and was keen to get himself on GBBO because he viewed it as "an opportunity to show that men like me, stereotyped by our jobs do and can love baking and that it is a skill and talent to be proud of".
When he isn't baking, Paul likes to spend time outdoors with his wife and three sons, exploring the Welsh countryside where he lives.
Sandy, 49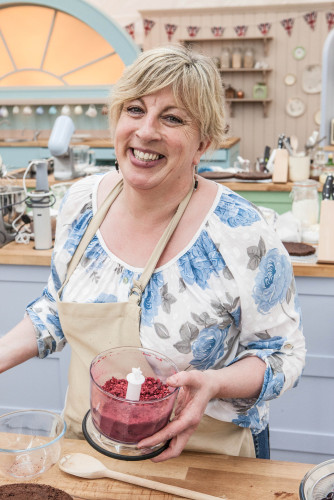 Mother-of-one Sandy is a child welfare officer who lives near Bradford. After work she runs a cookery club at the school where she works, showing children from deprived backgrounds how to bake on a budget. She has been baking since she was very young and claims that she often whips up cakes and sweet treats for her family, friends and colleagues to show them how much she cares about them. She confesses that while her designs in the kitchen "might not be glamorous", she can count on them always being "tasty."
Stu, 35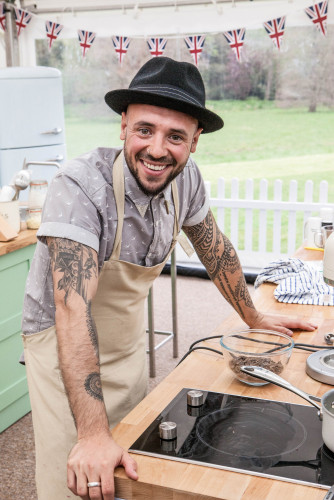 Professional musician and lead singer Stu lives in Surrey with his wife and two children. Son of restaurant-owning parents, he became interested in baking when he was very young, saying he became fascinated with "how something liquid could go in [to the oven] and out would come this fluffed up awesomeness." He enjoys experimenting with his culinary creations, particularly with different flavours. He says that he especially likes to use Middle Eastern spices.
Tamal, 29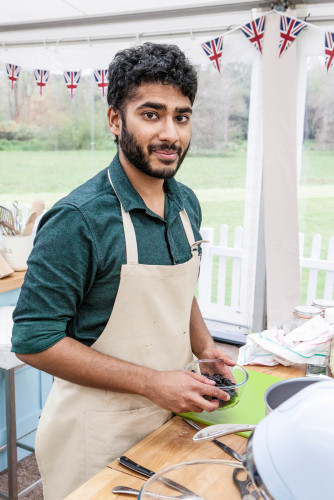 Coming from an Indian family, Tamal was born in Hertfordshire but has since moved to Manchester to train to become an anaesthetist in a hospital there. He says that he was his older sister who taught him how to bake as she played a huge part in bringing him up – he owes his skills to her and even baked her wedding cake as the ultimate thank-you!
Ugnes, 32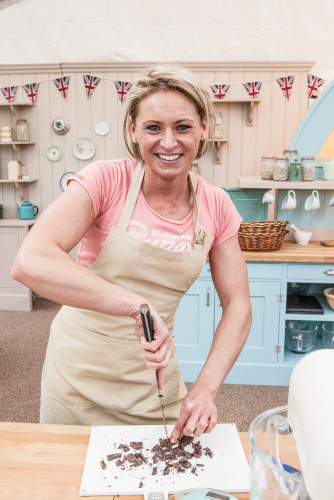 Originally from Lithuania, Ugnes currently lives in Essex with her partner and their two children. She says that it was her mother and grandmother he taught her how to bake using Eastern European baking methods and utensils. Alongside being an avid baker, Ugnes works as a PA and administrator but in her spare time she is also a bodybuilder, saying that her involvement in the competition means that she can try "to introduce healthier versions of bakes next to the beautiful ordinary sinful goodness".
"I'm forever pushing the boundaries, defying rules, in order to create healthier bakes and these are the kind of 'treats' you can eat on a more regular basis without feeling guilty, greasy or bloated – one can say it is the ultimate indulgence without the usual extreme feeling of guilt!"