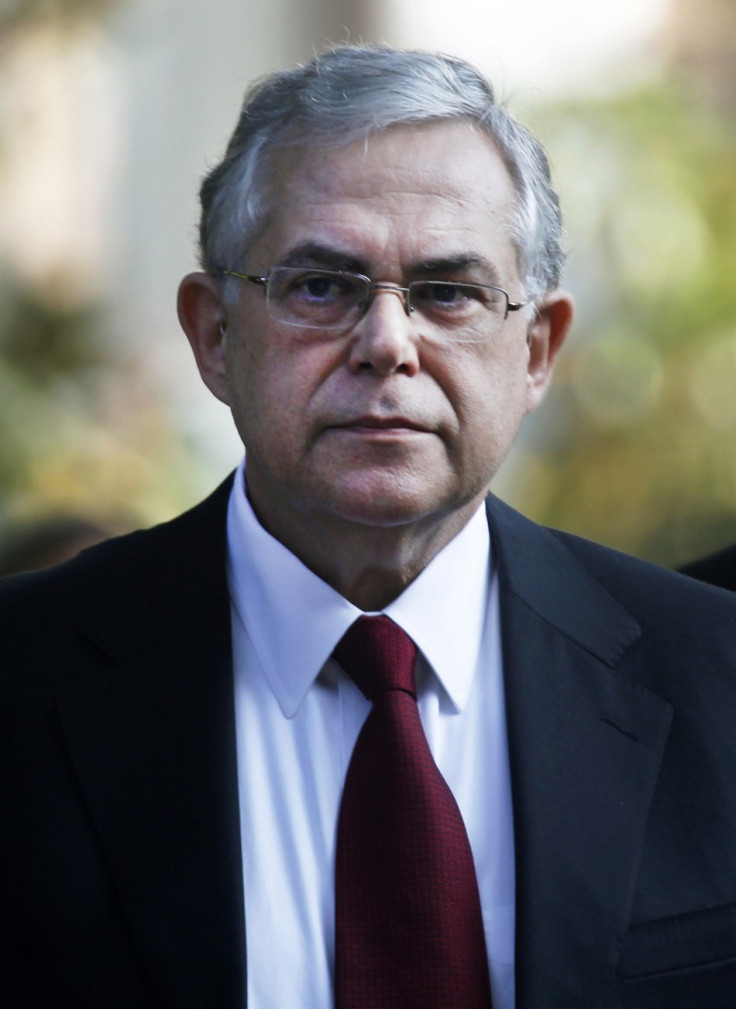 Lucas Papademos, a respected economist and former European Central Bank vice-president has been named as Greece's new Prime Minister, after days of tense negotiations.
Papademos, 64, will now head a transitional government that is expected to rapidly approve the latest round of terms needed to obtain the European aid package the country needs to avoid bankruptcy.
The New Prime Minister acknowledged he was taking over the government at a time when the country had reached a "critical point."
The nomination came after the leaders of Greece's three main political parties that make up the new government of national unity met with the President Karolos Papoulias.
"The president, after recommendations by political leaders who attended the meeting, has instructed Lucas Papademos to form a new government," the president's office said in a statement which was read on television.
The announcement also confirmed that Papademos "chief role of the new interim administration will be the implementation of the decisions of the European Union summit of October 26 and the policies that are connected to this."
The new PM then made a brief appearance shortly after the announcement saying "The course will not be easy," "But the problems, I'm convinced, will be solved. They will be solved faster, with a smaller cost and in an efficient way, if there is unity, agreement and prudence."
The new government will be sworn in at 12:00 GMT on Friday, a presidency official said.
Papademos' appointment came after former Prime Minister George Papandreou agreed to step down on Sunday, following months of protests and public discontent.
His nomination has been welcomed by the international community and financial analysts as he was always seen as a strong contender for the post and as a non-partisan option that will stay outside party politics.
The politician has insisted that his priority will be to ensure that Greece stays in the Eurozone as it represent "a guarantee for the country's stability and future prosperity".
Papademos was once praised for helping Greece transition from the Drachma to the Euro, and his past experiences as governor of the Bank of Greece and vice president of the European Central Bank are also set to be extremely valuable assets.
But he still faces a daunting task as in addition to convince the country's public he will also have to work hard at reassuring the European Commission, The European Central bank and the International Monetary fund, the country's major lenders, after the former PM shocked the EU and its partners with his referendum announcement.
The plan was dropped within a few days but it will take more time for the diplomatic storm it caused to be forgotten.
Also while Greece's stock market rose after the nomination of the new Prime Minister, the exact framework of the new government is still to be announced.