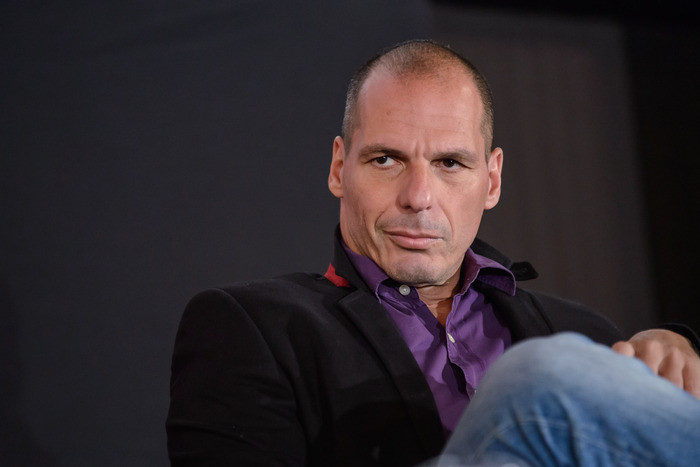 European equities reacted to the collapse of talks between Greece and its creditors with a drop in values on the morning of 17 February, 2015, while the euro lost more ground against the dollar.
The pan-European FTSEurofirst 300 index was down 0.3% at 1,497.06 points in early trade this morning, reported Reuters. Euro/USD traded at 1.1334, down 0.18%.
Greece's current bailout programme ends after 28 February. Without support from the eurozone, the country faces a disruptive exit from the single currency.
An impasse was reached after Greece's left-wing Syriza-led coalition in Athens said it would not accept prolonging the bail out for six months unless the other 18 members of the eurozone agreed to water down the austerity conditions attached to the deal.
However, Greece's finance minister Yanis Varoufakis has insisted a deal with his EU creditors could be signed soon and that progress would be made within the next two days.
Dutch Finance Minister Jeroen Dijsselbloem, who chaired the meeting, said Athens had until Friday (20 February) to request an extension, otherwise the bailout would expire at the end of the month.
Eurozone banks, with a large exposure to European sovereign debt, were down 1%, the largest drop.
Asia's markets also fell and saw the euro drop amid fears that Greece would leave the eurozone.
The euro slipped to $1.1332, about a full cent below Monday's high of $1.14295.
Japan's Nikkei share average shed 0.3%. MSCI's broadest index of Asia-Pacific shares outside Japan dipped 0.2%.
Gold extended gains as concerns over Greece supported demand for safe-haven assets. Gold rose to $1,233.60 per ounce, rising further from last week's low of $1,2118.
The consensus among market watchers was that Ministers would reach a compromise by Friday to prevent a painful Greek exit from the euro.