Grexit looms: Eurozone top official issues Friday ulitmatum for Greek bailout extension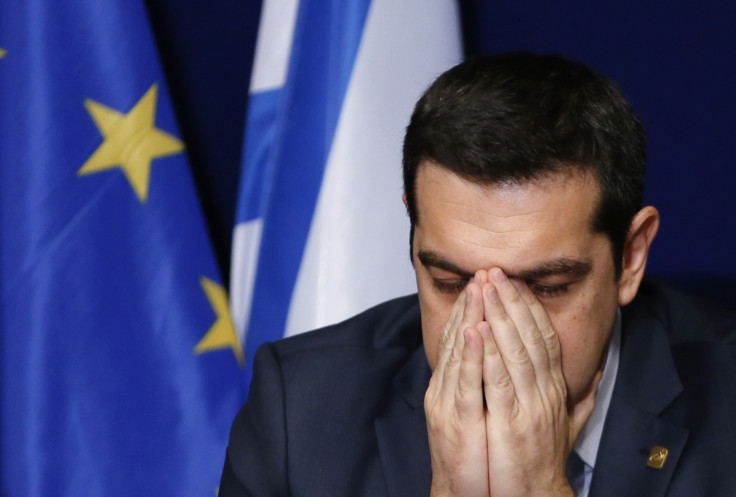 The eurozone's most senior official has set Greece a deadline of Friday this week to request an extension to its bailout programme, after Athens described the bloc's proposals as "absurd" and a "waste of time".
Talks between Greece and the eurozone's finance ministers broke down on Monday, just hours after they began, with Greece labelling a draft proposal "unreasonable".
"The insistence on the Greek government implementing the bailout is unreasonable and cannot be accepted," a Greek official said in a statement.
A "positive outcome" was still possible, but only if Athens asked for an extension of the current bailout, Eurogroup president Jeroen Dijsselbloem said.
Dijsselbloem, who has chaired negotiations between the eurozone's finance ministers, said another meeting could be scheduled for the end of the week but that it was "up to the Greeks".
There was adequate flexibility within the existing bailout structure and an extension was "feasible", he said.
Both sides hardened their positions on a dramatic day in Brussels, that brings Greece closer to a possible exit from the eurozone.
Describing negotiations with this premise as a "waste of time," the official said that under those circumstances, "there cannot be a deal today".
Greece's radical left-wing government, led by the Syriza party, has vowed to improve the terms of its debt repayments and to secure a better deal for the Greek people on the speed of austerity within its economy.
Greece's creditors, including the International Monetary Fund (IMF,) the European Union and the European Central Bank (ECB) have pushed for Greece to extend its current bailout on the same terms.
The current deal is set to expire on February 28 and both Greece and its creditors have sought to reach a new agreement that would see Athens receive more financial assistance.
Monday's events in Brussels have increased the likelihood of a so-called Grexit from the euro currency, according to Capital Economics.
"Comments from officials on both sides suggest that even a short-term deal has not been reached at today's Eurogroup finance ministers' meeting, adding to risks that Greece may exit the eurozone," it said in a statement.
© Copyright IBTimes 2023. All rights reserved.