Greek Exit Fears Catch Up With ECB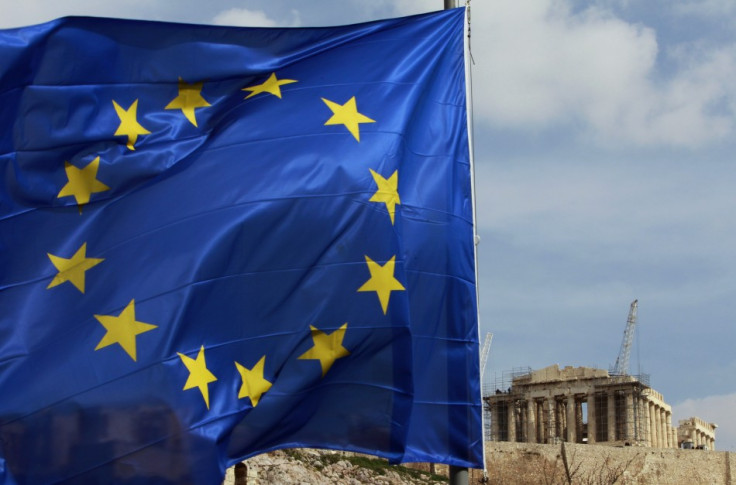 The possible exit of Greece from the eurozone seems to have caught up with the European Central Bank (ECB) as it has stopped offering liquidity to certain Greek banks.
The exact number of banks affected by the measure is yet to be confirmed, but Reuters quoted an expert as saying that four Greek banks were operating with negative equity in their capital.
As the country has called for new elections in a month's time, sentiments over the possible expulsion of Greece from the single currency bloc have been dominating financial markets.
Parties against the austerity measures are expected to fare well in the next parliamentary elections on 17 June.
Adding to the woes, analysts feel the situation could turn contagious leading other European nations to go down the same way.
"The core question will be not Greece, but Spain and Italy," Reuters quoted World Bank President Robert Zoellick as saying.
If Greece exits the eurozone, the after-effects will be much more dangerous as the economy is still fragile in European nations.
The plight of Greek banks is much worse, admits Greek President Karolos Papoulias as huge sums have been withdrawn from the banks out of panic.
After a meeting, ECB governor George Provopoulos, Papoulias said: "The situation in the banks is very difficult. Mr Provopoulos told me that of course there is no panic, but there is great fear which could turn into panic," according to Sky News.
As a sort of breather, the euro was just above the four-month low after the currency plunged on Wednesday. The Euro was $1.2740 against Wednesday's $1.2681, a four-month low, and has reportedly shed 4.1 per cent in May.
"The euro may get a bit of a respite after sustaining severe loses this month, but even if it's bought back a little bit, does this change the big picture? I don't think so," a currency analyst Teppei Ino was quoted by Reuters as saying.
"The euro is still a sell, although investors may want to wait for the outcome of the Greek elections before pressuring it further," added Ino.
© Copyright IBTimes 2023. All rights reserved.