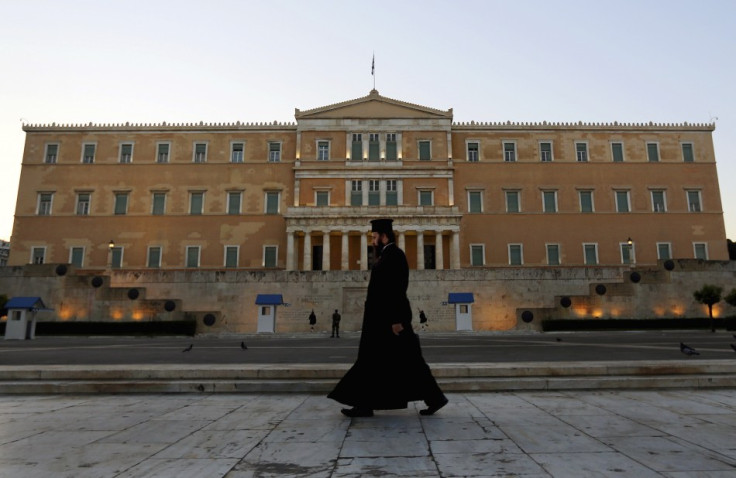 The Greeks were waiting for a chance to vent out their anger on the two main parties which have been ruling them for nearly four decades. Both the socialist Pasok party and the conservative New Democracy party did not get majority in the parliamentary elections held on Sunday.
Based on the 95 per cent of the vote cast, the two major parties were able to secure only 32.4 per cent together against the 77.4 per cent in 2009 elections.
Sadly, the Pasok party is pushed to the third place as the leftist Syriza party became the runner-up.
Evangelos Venizelos, former finance minister, who is currently heading the Pasok party, said, "A coalition bipartisan government would not have adequate legitimacy, nor domestic or international credibility, even if it managed to garner a marginal parliamentary majority," according to the Wall Street Journal.
The New Democracy party, which secured 19.6 per cent votes, has the best chance of forming a coalition government.
"We are ready to assume the responsibility of forming a national salvation government with two exclusive goals: to keep the country in the euro and amend the policies of the memorandum," Sky News quoted New Democracy leader Antonis Samaras as saying.
If the party is unable to form the government in the next three days, the mandate passes to the Syriza party which secured the second place.
The party's leader Alexis Tsipras said, "The parties that signed the memorandum [with the EU and the IMF] are now a minority. The public verdict has delegitimized them," reported to Sky News.
The country has been badly affected by recession and the unemployment rate is above 21 per cent and salary cuts have only added to the woes.
Below are the complete results of the parliamentary elections obtained from the Greek Reporter.
1. New Democracy 17 -20 per cent
2. SYRIZA 15.5 - 18.5 per cent
3. PASOK 14 -17 per cent
4. Independent Greeks (ANEL) 10 - 12 per cent
5. Communist Party KKE 7.5 - 9.5 per cent
6. Chrysi Avyi (Golden Dawn) 6 - 8 per cent
7. Democratic Left (DIMAR) 4.5 - 6.6 per cent
8. LAOS 2.5 - 3.5 per cent
9. Democratic Alliance DISY 2 - 2.8 per cent