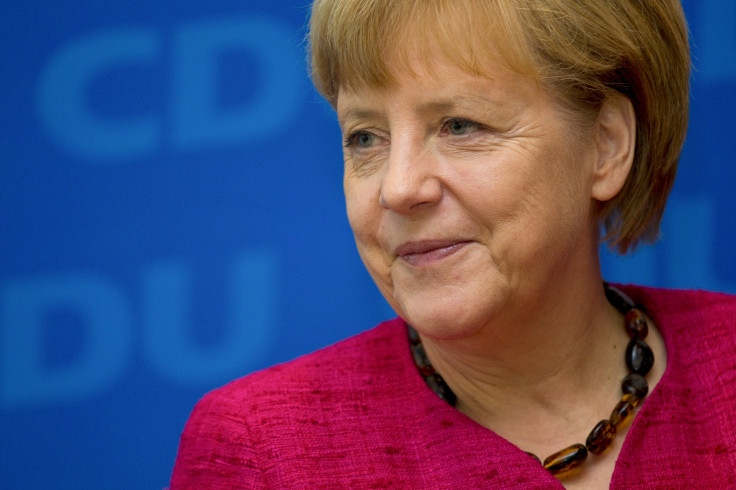 Angela Merkel ruled out cancelling any of Greece's debt, but still wants the country to remain in Eurozone.
Merkel said that banks and creditors had already made substantial cuts. "There has already been voluntary debt forgiveness by private creditors, banks have already slashed billions from Greece's debt," the chancellor told German newspaper Hamburger Abendblatt, adding: "I do not envisage fresh debt cancellation.
"Europe will continue to show its solidarity with Greece, as with other countries hard hit by the crisis, if these countries carry out reforms and cost-saving measures," she said.
Greece's left-wing Syriza party won the election with a promise to have half of the debt written off.
The country's debt amounts to more than €315bn (£236bn), despite a debt restructuring at the start of 2012 that cut the burden by around €100bn.
Greek finance minister Yanis Varoufakis branded the "troika" of global institutions overseeing Greek debt – the European Commission, European Central Bank and International Monetary Fund – as a "rotten committee" in a BBC report.
The troika had agreed a €240bn bailout with the outgoing Greek government.
"We are not prepared to carry on pretending and extending, trying to enforce an unenforceable programme which for five years now has steadfastly refused to produce any tangible benefits," Varoufakis told the BBC's Newsnight.
"The disease that we're facing in Greece at the moment is that a problem of insolvency for five years has been dealt with as a problem of liquidity."
However, German Finance Minister Wolfgang Schäuble warned Greece about attempting to write off its debt.
"There's no arguing with us about this, and what's more we are difficult to blackmail," he said.
Greek Prime Minister Alexis Tsipras is visiting Italy and France on Tuesday and Wednesday next to present his proposals for solving Greece's debt problem.
However, there are no plans as yet for Tsipras to go to Germany, Europe's largest economy.