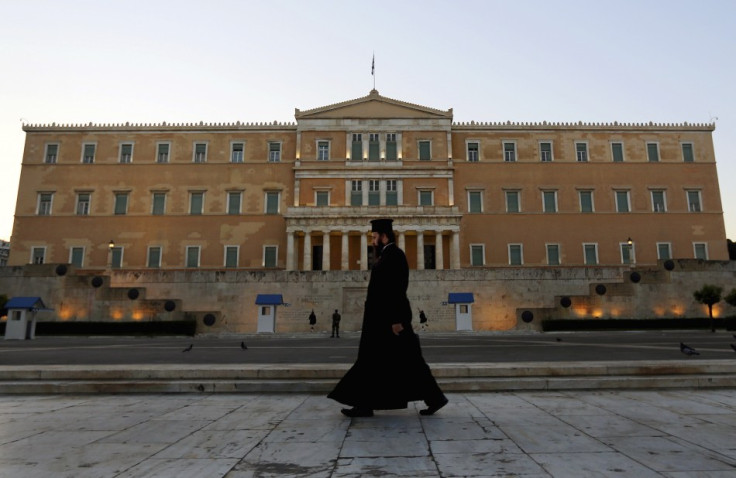 Angry Greek voters started casting their votes on Sunday morning in early parliamentary elections which are expected to usher in major changes in the political landscape of the country.
Neither of the major parties, the socialist Pasok party and the conservative New Democracy, is expected to secure a majority. No clear winner is expected to emerge and a split verdict could worsen political instability, according to analysts.
The two parties have been ruling the country for nearly four decades and in this critical election both of them are expected to be punished by the voters.
According to BBC, there are 32 contenders for the parliamentary seats - those that support the unpopular austerity measures and those that do not. Also in the fray is the right-wing Laos (Popular Reformist Orthodox Rally).
Besides, there are the Communist Party of Greece (KKE, the country's oldest party), the Coalition of the Left and Progress (Syriza), Democratic Left, the newly set up right-wing Independent Greeks and Golden Dawn, a far-right party cast in neo-Nazi mould, the BBC reported.
Exit polls will be out around 19:00 local time and first results are expected by late Sunday evening.
Such is voter anger that politicians had to keep to a low profile in their election campaign due to fear of physical attack from the public.
Evangelos Venizelos, heading the Pasok said: "Sunday will decide whether we remain in Europe and the euro, and we stay on a course that is difficult but safe, after having covered most of the distance, to finally emerge from the crisis and [austerity]," according to the Associated Press.
"Or it will [determine] whether we embark on an adventure, sliding back many decades and taking the country to default, to leave Greeks facing mass poverty," Venizelos added.
The country has been badly affected by the recession and the unemployment rate is above 21 per cent; salary cuts have only added to the woes.
Financial analysts are watching the Greek elections more keenly than the French presidential run-off as they have a major bearing on the eurozone.
"The week ahead looks to be high risk, but paradoxically it is maybe Greece that weighs heavier in the balance than the French election," the International News quoted Valerie Plagnol, Director of research at Credit Suisse as saying.
"In case of victory, Hollande likely won't throw the European treaty of financial stability into doubt, but rather add a chapter about growth. On that point, he isn't the only one who would like to see that in Europe, which is reassuring," Plagnol added.