It was 12 years ago, years before the banking crisis that would trigger the evisceration of its economy, when Greece hosted the 2004 Olympics. Billions of euros were spent to show the world that once impoverished Greece could deliver the greatest show on Earth, in its spiritual birth place.
Success also came inside the stadiums. Sixteen Greek athletes won medals, and Greece was 15th in the medal tallies, creating overnight heroes for a small and proud nation that wanted to shine.
Before then, conditions for Greek athletes hadn't been ideal. No government had ever invested in sport. The athletes who won medals would get bonuses from the state and good sponsorship, but until they succeeded they were on their own.
Now they at least had brand-new training facilities, funding and doctors to help Greeks compete against some of the world's top athletes.
But like the fireworks that were fired over the Olympic Stadium during the opening ceremony, the glamour and the awe didn't last long.
Soon the public debt grew too big to hide - fuelled by the Olympic spendathon - and the budget cuts had started; Greece feel into the economic abyss. Today, three bailouts later, Greek athletes (like their fellow citizens) aren't enjoying many perks, while many are leaving the country in search of better training conditions.
"There used to be a physiotherapist," said 36-year-old Panagiotis Gionis, Greece's best table-tennis player, Europe's number nine and the 25th best in the world. "There were coaches employed, and there was enough money to cover our costs in order for us to participate in many tournaments and training camps."
When it would rain the roof would drip and we often found dead swallows in the pool.
He's preparing for his fourth Olympic Games. "For now we're covering all these essential things out of our own pockets," he said. If Gionis were a footballer, he'd be making a seven-figure salary.
"In Greece, most people only care about football and basketball," said Gionis. "That means that sponsors are interested only in these sports. Less popular sports, like table-tennis, are marginalised. For example, other than the company with our gear and clothes, there's no other sponsor for table-tennis athletes."
He describes this as a vicious circle: the lack of state and private sponsorship means Greek teams and athletes can't make the progress to win the medals to get the sponsors they need.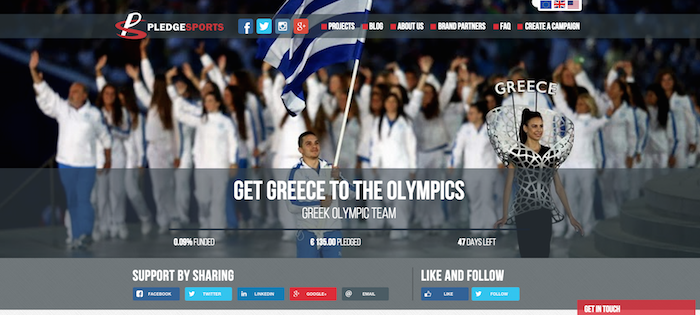 For the Rio Olympics, Gionis prepared partly in Greece and partly abroad. He's now in Portugal, where he's practising against some of the top athletes in the world. "Of course, I'd prefer to prepare in Greece, but without sponsors, it's hard for teams to find any other financial support and so the championship in Greece is of low capacity," he said.
This year, the Hellenic Olympic Committee tried to lure private companies to sponsor athletes through the programme Adopt an Athlete because other funding for athletes dried up in 2009.
"We still don't know if there's going to be a bonus for the winners in the Olympics," said Spyros Capralos, president of the Hellenic Olympic Committee and former water-polo player. He added that many athletes have told him they're thinking of quitting this year. "They get some help from their federations, but maybe not what's needed for competing with top-tier athletes that receive a lot of help from their states, their Olympic Committee, and sponsors."
Alexandri triplets
With these conditions, some athletes have given up. Others, such as the Alexandri triplets, swimmers Anna-Maria, Irini and Vaso, decided to find other national teams. When they were 15, they moved to Austria to train and compete for the national team there, citing a lack of meritocracy and athletic high-schools in Greece, as well as the economic crisis that had slashed the country's sports budget.
They soon reaped the rewards. In the 2015 European Games, the sisters won the duet silver medal and Vaso won the bronze in the solo category.
"Here in Austria, we go to a boarding athletic high-school," said Irini Alexandri. "We get training [that we didn't have in Greece,] one [session] in the morning before school and one after school. If we have any problems in school a tutor is assigned to help us. When there are important games coming up, we let the school know that for the next two months we'll need to train harder and so we cover [the curriculum] before or after our training starts."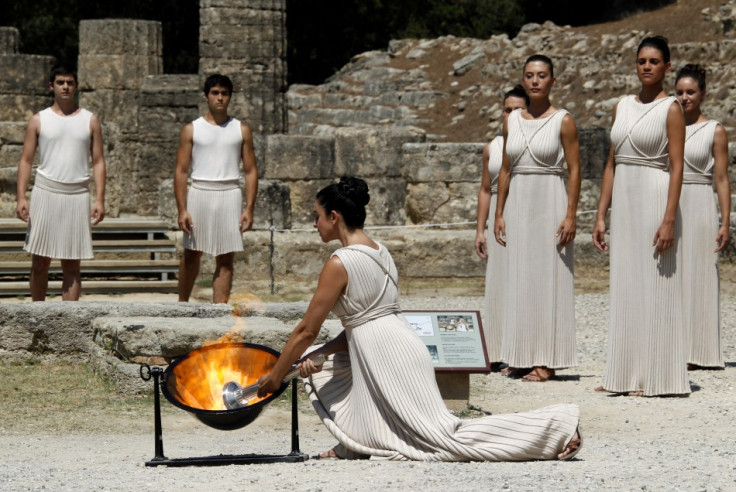 The Austrian Olympic Committee ran the Rio Project and gave athletes money to cover physiotherapy, vitamins or whatever else they needed. Now that the Olympics are near they can get massages every day. Sponsors have stepped in to assist them. "Everything is organised here and there's consistency," Alexandri said. "We have specific hours for training, which we didn't have in Greece."
There, the conditions were far from ideal. To train with the Greek national team, they had to travel six hours every weekend from Volos to Athens.
"In Agios Kosmas [where the national team trains], we did have one third of the swimming pool available for us, but when it rained the roof would drip and we often found dead swallows in the pool."
There are many talents in Greece. If we have the ideal training conditions, we can achieve so many things.
The Agios Kosmas training facility was built specifically for the 2004 Olympic and was recently sold to a private company in an effort to raise money to pay back the country's huge debts. The athletes' dorms were included in the sale, leaving many of them now homeless.
"In Greece, there was one physiotherapist," said Alexandri. "There are 14 physiotherapists in the Austrian national team, four doctors, and four sports psychologists."
A sports psychologists was something completely new for the girls. "When we were told about the psychologists – we thought we're not sick," Alexandri laughed. "We thought we don't need any help."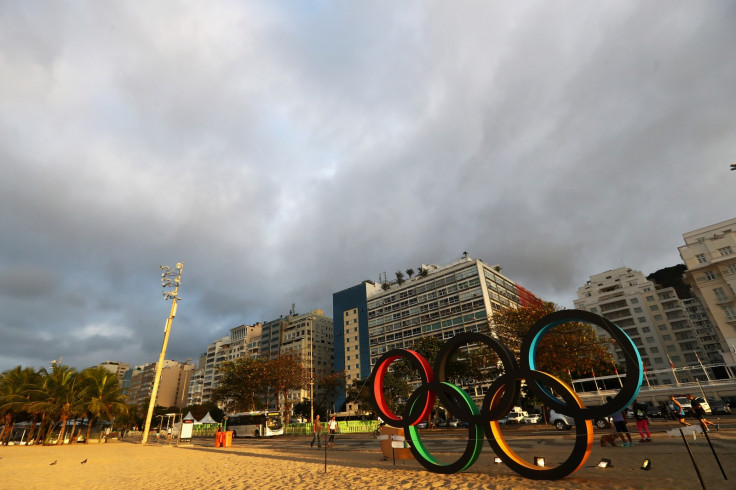 The sports psychologist has helped them with their self-assurance. "We're told that we should think what we have to do in the choreography and not where we might make a mistake," said Alexandri.
On 14 and 15 August in Rio, the Alexandri sisters, will also be competing against the Greek duet Evelina Papazoglou and Evangelia Platanioti, who have had multiple injures this past year as a result of training in a cold pool.
For Gionis, the decision to leave Greece and compete in German and French teams came after he graduated high school. That's where the best athletes in Europe are, he believes, and "that's the only way you can become better".
But Gionis wants to come back, "There are many talents in Greece," said Gionis. "If we have the ideal training conditions, we can achieve so many things."
---
Nikolia is a freelance journalist. She's been covering the Greek economic crisis and is also covering the European refugee crisis. She now divides her time between Athens and Lesbos, Greece.
---